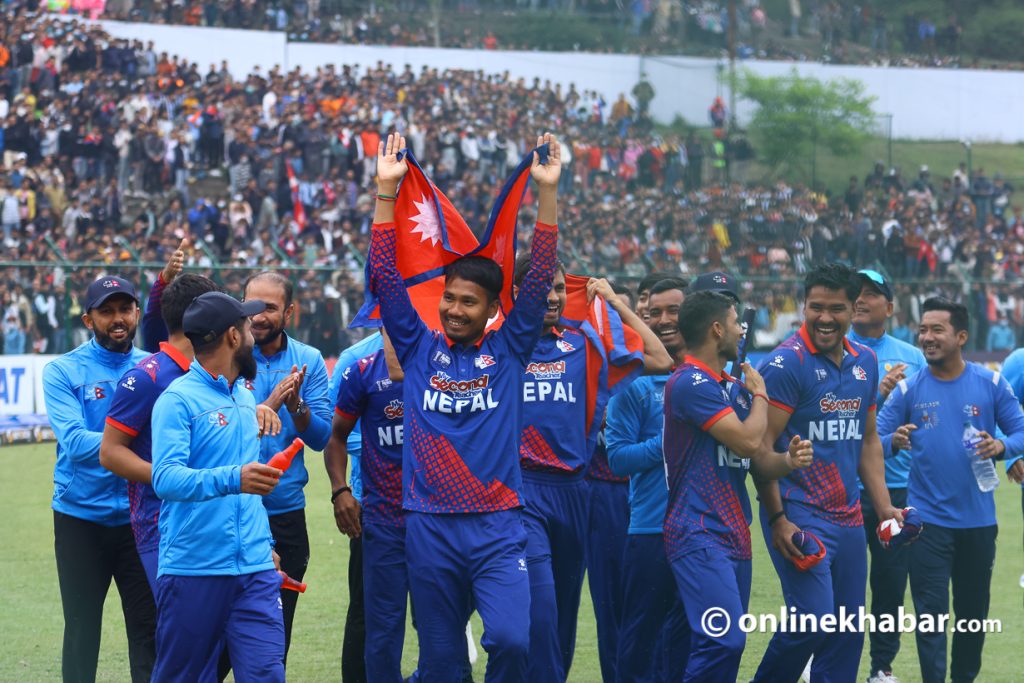 Kathmandu, July 21
Nepal's cricket team will be preparing for the Asia Cup by setting up a camp in Sri Lanka.
Cricket Association of Nepal (CAN) issued a statement on Friday and said that it will organise a 15-day special high-performance camp in Sri Lanka for the Asia Cup.
"The cricket team is all set for the Asia Cup and to ensure they are in top-notch form, we are organising a 15-day high-performance camp in Sri Lanka," said CAN.
The players are currently in Sri Lanka after getting knocked out of the ACC Emerging Team's Asia Cup.
According to CAN, the players will undergo rigorous training, and play four practice matches against Sri Lankan development sides under the guidance of experienced coaches, and support staff.
The team is going to Sri Lanka, as it cannot practice in Nepal due to the onset of the monsoon.
The team will play their first game against Pakistan on August 30 in Multan, Pakistan. Nepal's second game, however, will take place in Kandy, in Sri Lanka on September 4.
This will be Nepal's first participation in the Asia Cup.