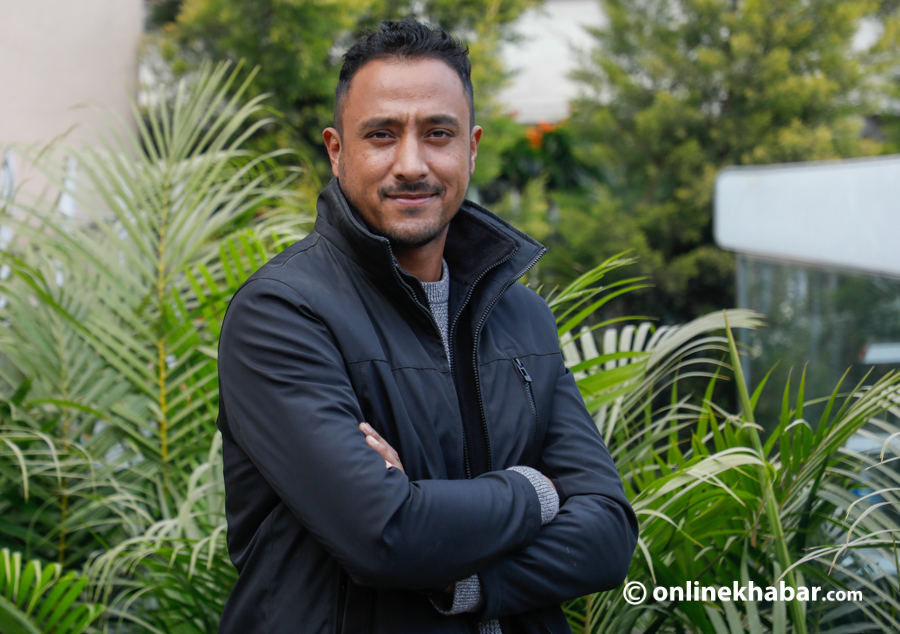 Growing up in Baneshwor, Paras Khadka never thought he would be a cricketer. Even though he played the sport from an early age, 'architect' was the identity that he embraced for his future, during his early life.
Even though he couldn't become an architect, his contribution to the development of Nepali cricket is not less than that of an architect. And the national team's captain for the past nine years, Khadka still wants to contribute more to the sector.
A cricketer 'by accident'
"I was good in studies and always felt that I would make a name for myself with the help of academics. If I look back, I feel I became a cricketer by accident," shares Khadka.
Khadka's cricket career took off when his school, South Point Boarding High School, participated in KB Khatri Memorial Cup. "The tournament was taking place at the TU Ground in Kirtipur, the place I had always dreamt of playing," he adds.
Khadka then led his school to glory and was one of the standout players during the tournament. That put him in the eye of the selectors and was picked for Nepal's U-15 team. He did not know that the national team selectors were also present at the match.
Khadka then carried on playing for other age groups and was also part of the team that won the U-19 Plate Championship in 2006. "That was an amazing tournament, not just because we won, but because we beat two test playing nations, South Africa and New Zealand."
Winning that title gave Khadka confidence to do well in cricket. "I always doubted if cricket had a future in Nepal, which is why I always wanted to go to cricketing nations like Australia or England where I could study and play cricket simultaneously."
'Visa rejection meant captaincy'
When then coach Roy Dias told him he was in line to become the captain, Khadka told him that he wanted to go abroad to peruse his studies, but when his visa to Australia got rejected he decided to give cricket a go.
"If I look back, I'm thankful that my visa got rejected after which I thought why not carry on playing cricket," adds the skipper.
He shares that things started to get serious when was made captain in 2009. "It was only after that I started thinking about a future in cricket. Things were getting serious which is why I then started to push myself. I knew I could get better and even though we were in Division 5, I knew we could go a long way."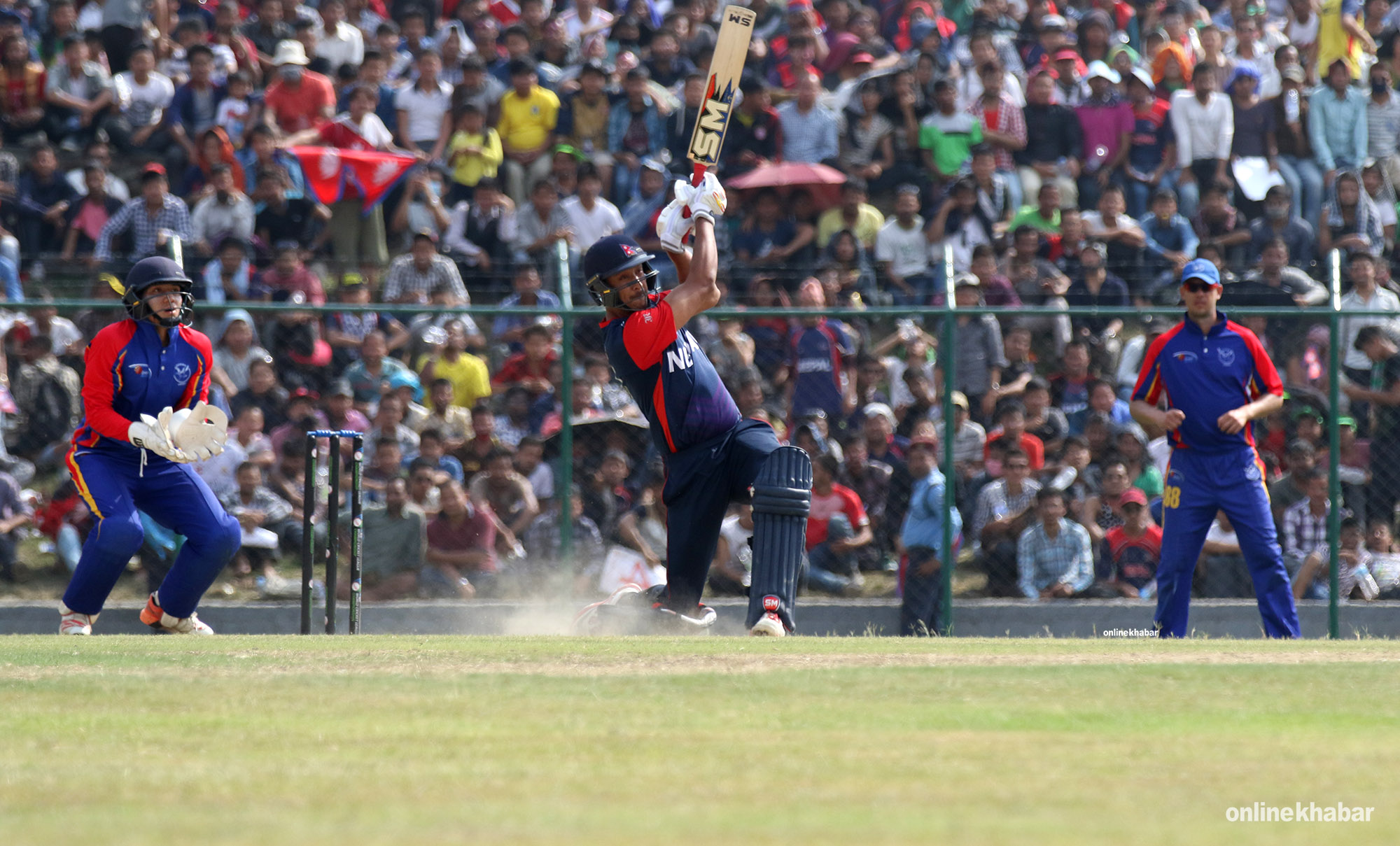 Khadka then led the team to the Division 5 title at home. "That tournament was a bit crazy. I remember people never thought that the senior team could win. Winning it gave both us and the fans a hope that we could win."
That win at home gave the team confidence to do better. In that process, Khadka also led the national team in the 2014 T20 World Cup held in Bangladesh.
"That tournament was a memorable one. Qualifying for it was tough, but we had a lot of fun during the tournament. There was pressure because the world was watching but we took that as inspiration and gave our best; and beat Hong Kong and Afghanistan only losing to hosts Bangladesh."
Four years after the historic tournament, Khadka led the team to another achievement – becoming an ODI nation. "This was everyone's dream. Everyone worked hard to get here and it wasn't easy. It was the effort of us, honest crickets."
Credit to guru
Khadka shares that credit for the national team's success should also go to Pubudu Dassanayake. "Everyone says the 2014 T20 World Cup was a breakthrough moment in the Nepali cricket. But what we didn't realise is that the growth of Nepali cricket started when Pubudu sir became our coach."
He adds that Dassanayake's role was vital, not only because he taught them how to play, he also taught them how to carry themselves as players. "Before he came, we just played because we had to. We had no future plan or how to promote ourselves. He taught us like we were his kids."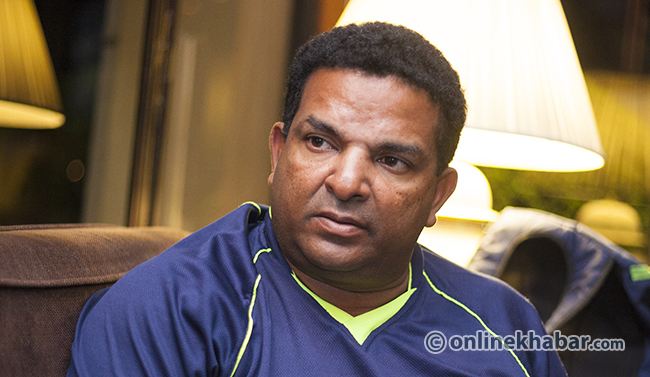 Khadka also shares that Dassanayake also gave Cricket Association of Nepal (CAN) a framework on how to take cricket forward an advice not taken by the board.
The revolting leader
In 2014, Khadka, as captain, made a decision to revolt against CAN. "CAN didn't want to work to develop cricket in Nepal. We made efforts to talk with them, but they didn't listen. I as captain and Pubudu sir as coach offered our suggestions, but they were never taken into consideration."
He shares that they kept on getting shut out by the members who had disputes among themselves. "We couldn't even get all of them in the same room," he shares.
"What we realised was that nothing had changed. The facilities in 2010 were the same as the facilities in 2000. The country only had one proper cricket ground and even that didn't have electricity. We had to raise our voice to make a difference and I think that was the right decision."
Khadka believes that doing that will now make sure that the new board, whenever it will be formed, will work for the benefit of cricket.
"We put our careers on the line for the good of cricket in Nepal. Our team unity was good and that helped us a lot in this time. How we did it might have been bad, but our intentions were clear and sometimes I feel we should have done it earlier."
He feels that now when the board is established it should only have full-time members working for the betterment of the game. "You can't work two hours a day and hope to change cricket in Nepal. It should be a full-time job which needs honest personnel working for the good of the game."
Looking forward
With competitions like Dhangadhi Premier League, Everest Premier League and Pokhara Premier League, Nepal cricket is slowly getting momentum. "The private sector is doing what the government should be doing. They have capitalised on the cricketing environment and have given players a platform to showcase their talent and also changed their lifestyle."
The domestic T20 leagues, according to Khadka, have helped bring more players. "Earlier we only had 18-20 players, but now we have around 30-35 players to choose from, which is good for Nepali cricket."
He also feels that the players they have now are good, but need better coaching. "We've taught what we know and what we've learned which is why these young players need more. We need better pitches, better coaches and better facilities because these players have potential which can take Nepali cricket to greater heights." It seems Khadka, who may retire after few months or years, also has a clear vision for future.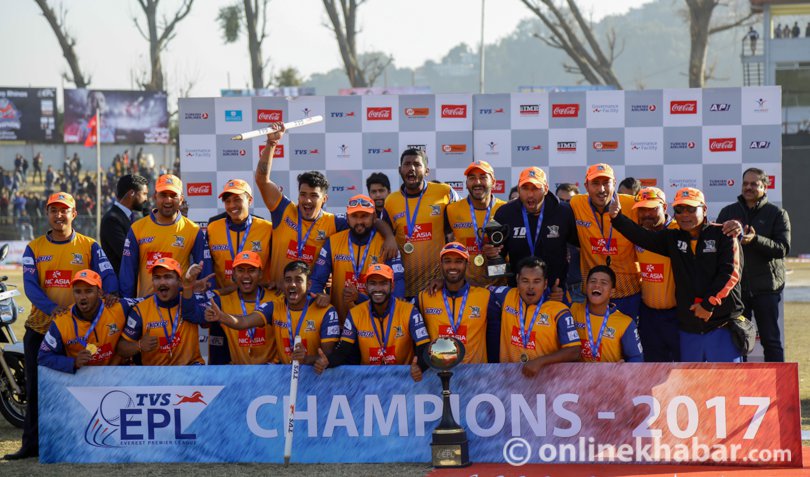 Khadkha also believes that upon retirement, he will be around cricket. "I owe everything I have to cricket, which is why I don't think I can get away from it. I will surely be in the background, always working to make cricket better."
But he adds that he can't do it alone. "It's a team effort. Like cricket, I can't do it alone and will need a team."