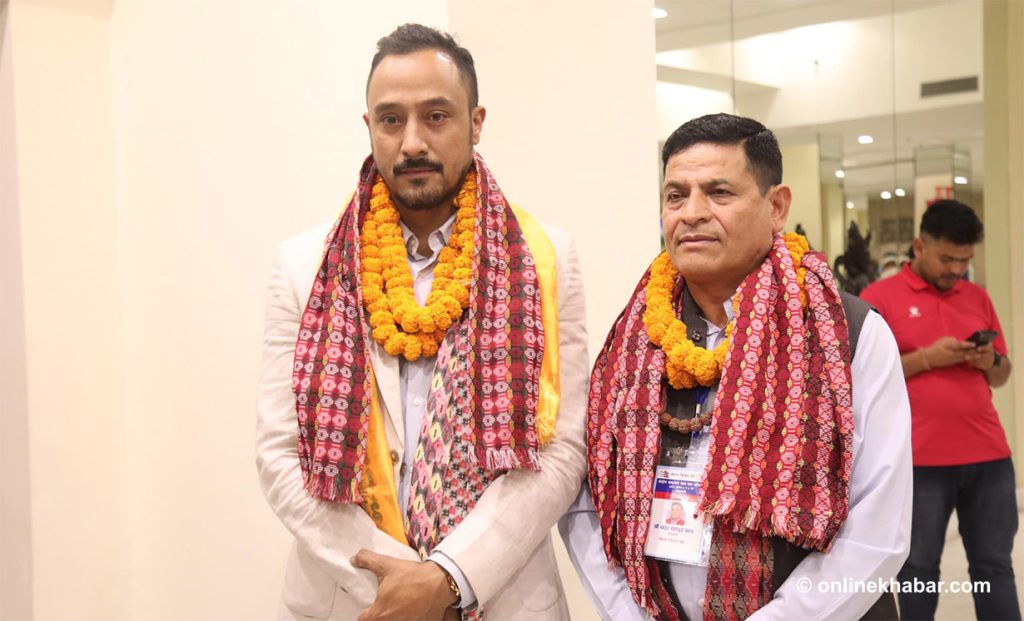 Kathmandu, September 24
Former cricket captain, Paras Khadka has formally joined the Cricket Association of Nepal's central committee after defeating Prashant Bikram Malla by 11 votes in the elections on Saturday.
In the sole contested election for an office bearer's position, Khadka garnered 48 votes, surpassing Malla's 37. A total of 85 individuals participated in the CAN election held on Saturday.
Chatur Bahadur Chand, Roshan Kumar Singh, and Padam Khadka were all elected to their respective positions of president, vice-president, and treasurer without facing any opposition in the voting process.
This will be Chand's third stint as the president of Nepali cricket's governing body.
All officials have promised to work towards changing and improving the country's domestic cricket structure.