Kathmandu, September 2
The National Examinations Board has published the new schedule for grade 12 exams that were postponed indefinitely last month citing the increasing Covid-19 spread risks across the country.
According to the board's new decision made on Wednesday, the final secondary examinations will now take place from September 15 to 24, informs Examination Controller Krishna Prasad Sharma.
As per a previous decision, the exams will be held at the students' own schools and not other exam centres this time so that the students would not be exposed to new crowds thereby avoiding the infection risks.
Meanwhile, most of the examinees have already received Covid-19 vaccines or at least the first doses.
Find the new examinations schedule here: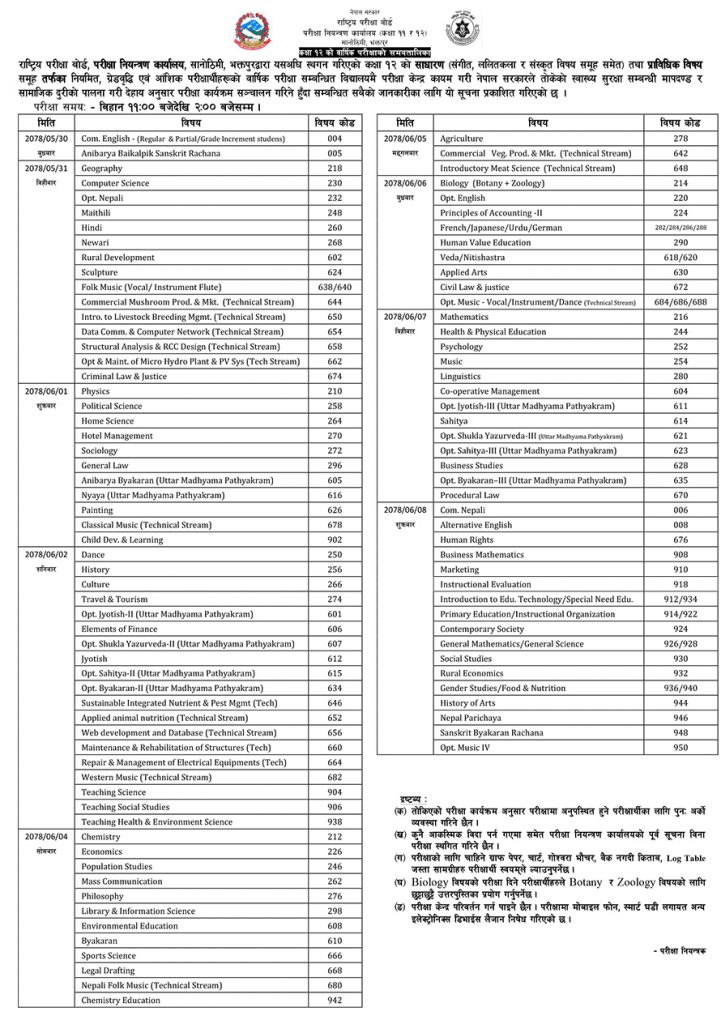 —
In total, around 386,000 students are taking the exams across the country.
The exams scheduled for June 9 to 18 were postponed in May owing to the second wave of the Covid-19 pandemic in Nepal.
However, as the pandemic effects were gradually subsiding, the board had sought approval from the government to hold the exams and the government had approved it. Consequently, the exams were scheduled to begin on August 15 and end on 25, but they were postponed one week ahead of the schedule.
Meanwhile, the board is preparing to conduct the exams for 100 marks for most of the subjects this year. Last year, in its bid to shorten the students' exposure to the crowds, the board had let schools give 60 per cent of the scores based on the students' two years of performance. However, as the results came out, the schools' evaluations were found to be apparently inflated and hence not fair.
Therefore, the board is discontinuing that model this year.