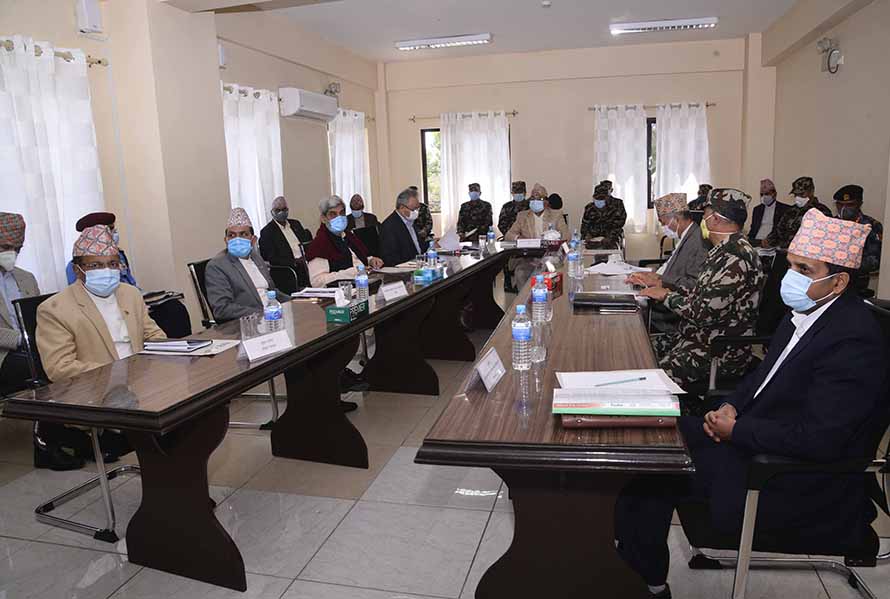 Kathmandu, April 2
The government has established the Covid-19 Crisis Management Centre in order to develop information systems, human resources and other resources required to combat the crisis triggered by the coronavirus infection.
The centre includes officials of the Ministry of Health and the Nepal Army. A Cabinet meeting held on Sunday had made the decision to launch the centre.
The centre will operate under the high-level committee formed to control the coronavirus infection led by Deputy Prime Minister Ishwar Pokharel. DPM Pokharel had visited the centre on Tuesday, directing the officials to work efficiently.
The committee has been mandated to coordinate with civil service staff, security personnel and other stakeholders at local, provincial and federal levels.
The committee will also work for providing health and treatment facilities to the suspected and infected people, ensuring peace and security and developing information systems and other technologies.