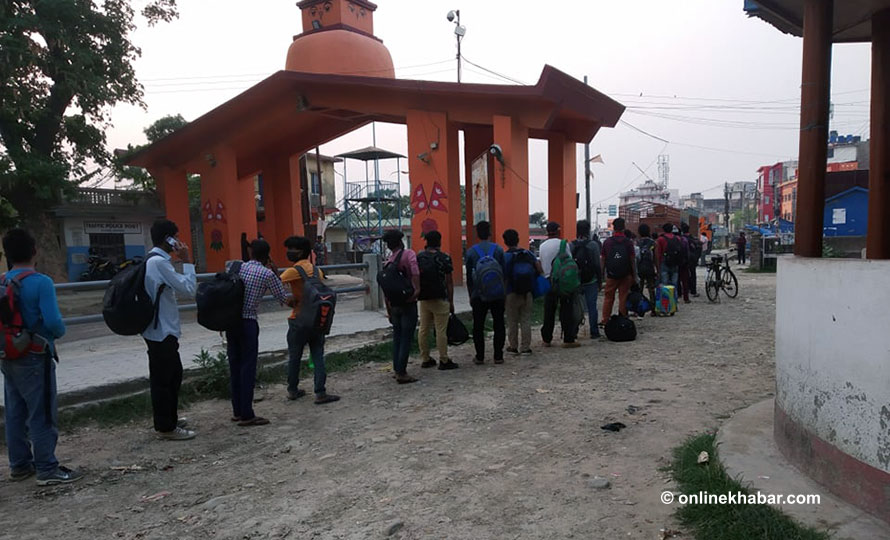 Kathmandu, May 22
Though previous reports had said that the government was making a decision about the process of repatriating Nepali nationals stranded abroad due to the coronavirus outbreak, the cabinet meeting held this morning could not make any decision regarding the issue.
Earlier, the high-level committee on coronavirus control had also discussed the issue and forwarded its recommendations to the cabinet. Among other recommendations, the committee had suggested that Nepalis stranded in India could be allowed to enter Nepal via 20 points, record their details, quarantine them, conduct RDTs, send the negative cases to concerned local units, and make RDT positive cases to undergo PCR tests.
"But, the high-level committee itself is responsible for managing this issue. The cabinet meeting was held for a short time today, and it only decided to file the constitution amendment bill," a minister says.