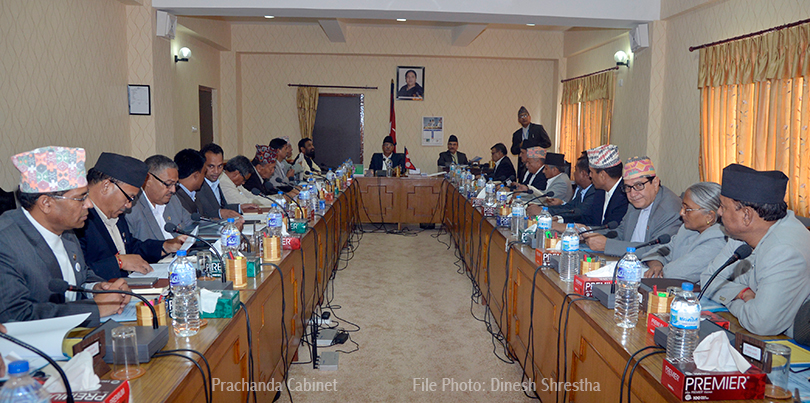 Kathmandu, February 20
The government of Nepal has recommended ambassadors for 14 countries. The nominees are from partners in the Prachanda-led ruling coalition.
The Cabinet recommended Sharmila Parajuli from MJF (Democratic) as ambassador to Oman, Yuba Nath Lamsal to Denmark, Lucky Sherpa to Australia, Mahendra Bahadur Singh to Saudi Arabia and Padam Sundas to Bahrain. Lamsal, Sherpa, Singh and Sundas are from the CPN-Maoist Centre.
It recommended Arjun Junga Bahadur Singh as ambassador to the Republic of Korea, Bhim Udas to Myanmar, Chop Lal Bhusal to Bangladesh, Bishwambhar Pyakurel to Sri Lanka, Ramesh Prasad Koirala to Qatar and Asha Lama to the UAE. These nominees are from the ruling Nepali Congress.
The Cabinet has recommended three RPP candidates for ambassadorship. It has recommended Pratibha Rana to Japan, Bharat Rayamajhi to Spain and Niranjan Thapa to Israel.
Meanwhile, the government has transferred five secretaries. The Cabinet transferred Ramananda Prasad Yadav to the Ministry of Irrigation, Gajendra Thakur to the National Vigilance Centre, Mohan Krishna Sapkota to the Ministry of General Administration, and Rajendra Kishore Chhetri to the Ministry of Cooperatives and Poverty Alleviation.
It transferred MoGA Secretary Purna Chandra Bhattarai to the Commission for the Investigation of Abuse of Authority.