All major Nepali and English broadsheet dailies published from Kathmandu on Wednesday have given the top priority to the government's decision to appoint new chiefs of Nepal Police and Armed Police Force. The completion of construction of tunnel for ambitious Melamchi Water Supply Project has also received a significant coverage.
Many newspapers have published pictures of annual Bisket Jatra festival in Bhaktapur on their front page today. Few other contemporary political, sociocultural and economic issues have also made it to the cover page.
Important
Nepal Police, Armed Police Force get new chiefs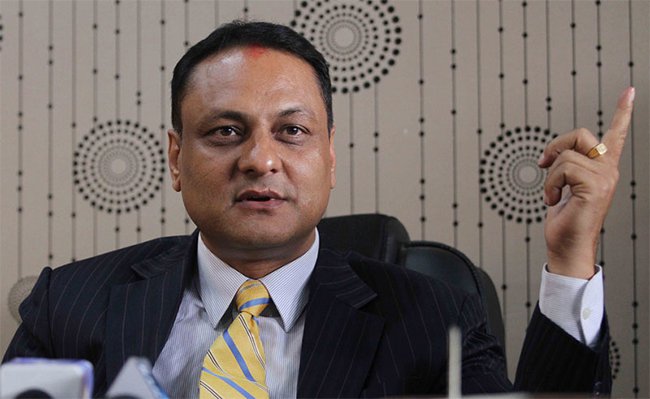 A late evening meeting of the Council of Ministers on Tuesday appointed Sarbendra Khanal and Shailendra Khanal as chiefs of Nepal Police and Armed Police Force, according to newspaper reports.
The decision was made as incumbent Nepal Police IG Prakash Aryal and APF's Singha Bahadur Shrestha are retiring today.
Kantipur comments that Sarbendra was in the first position of list of police officials qualified for the leadership positions. Nagarik says he was ahead of other contenders in terms of work efficiency, performance appraisal score as well as seniority.
However, his colleague Ramesh Kharel has expressed his dissatisfaction with the decision and decided to quit, reports Naya Patrika. Kharel has claimed that the decision was made on the basis of political power sharing.
Nagarik informs that Sarbendra is 26th chief of Nepal Police whereas Shailendra is 10th of APF.
Ignored
Auditor General finds many irregularities in Election Commission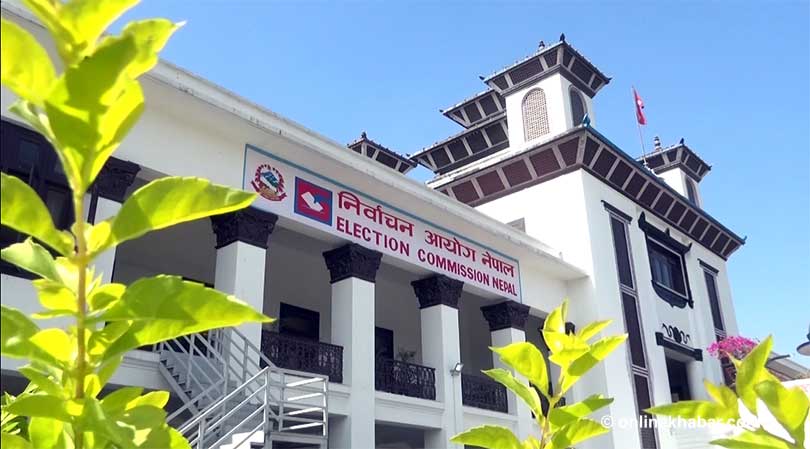 The Office of Auditor General has found many instances of irregularities in financial records of the Election Commission as it recently finalised its annual report for fiscal year 2016/17 recently, according to the lead story in Naya Patrika.
The Commission officials prepared fake bills for laptops donated by donor agencies whereas it lost Rs 40 million for assigning an expensive company to print voter identity cards, the report says. Likewise, some funds were spent without the audit.
The report claims that officials and commissioners including Chief Election Commissioner Ayodhee Prasad Yadav were involved in the corruption. Yadav, however, has claimed that recent elections cost less than previous ones. His predecessor Nilakantha Uprety has suggested that the Commission for the Investigation of Abuse of Authority look into the issue.
Oli informs President about India trip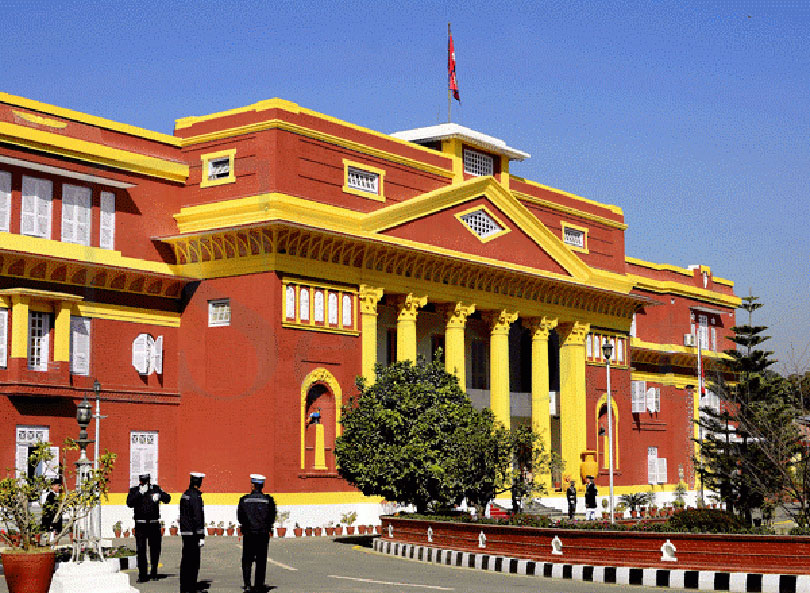 A brief report in the government-run Gorkhapatra informs that Prime Minister KP Sharma Oli on Tuesday held a meeting with President Bidya Devi Bhandari and informed her about his recent India visit. Oli was in India from April 6 to 8 on a three-day state visit.
Minister for Foreign Affairs Pradeep Kumar Gyawali and Oli's chief political advisor Bishnu Rimal had accompanied Oli during the meeting.
Pilot blamed for US-Bangla crash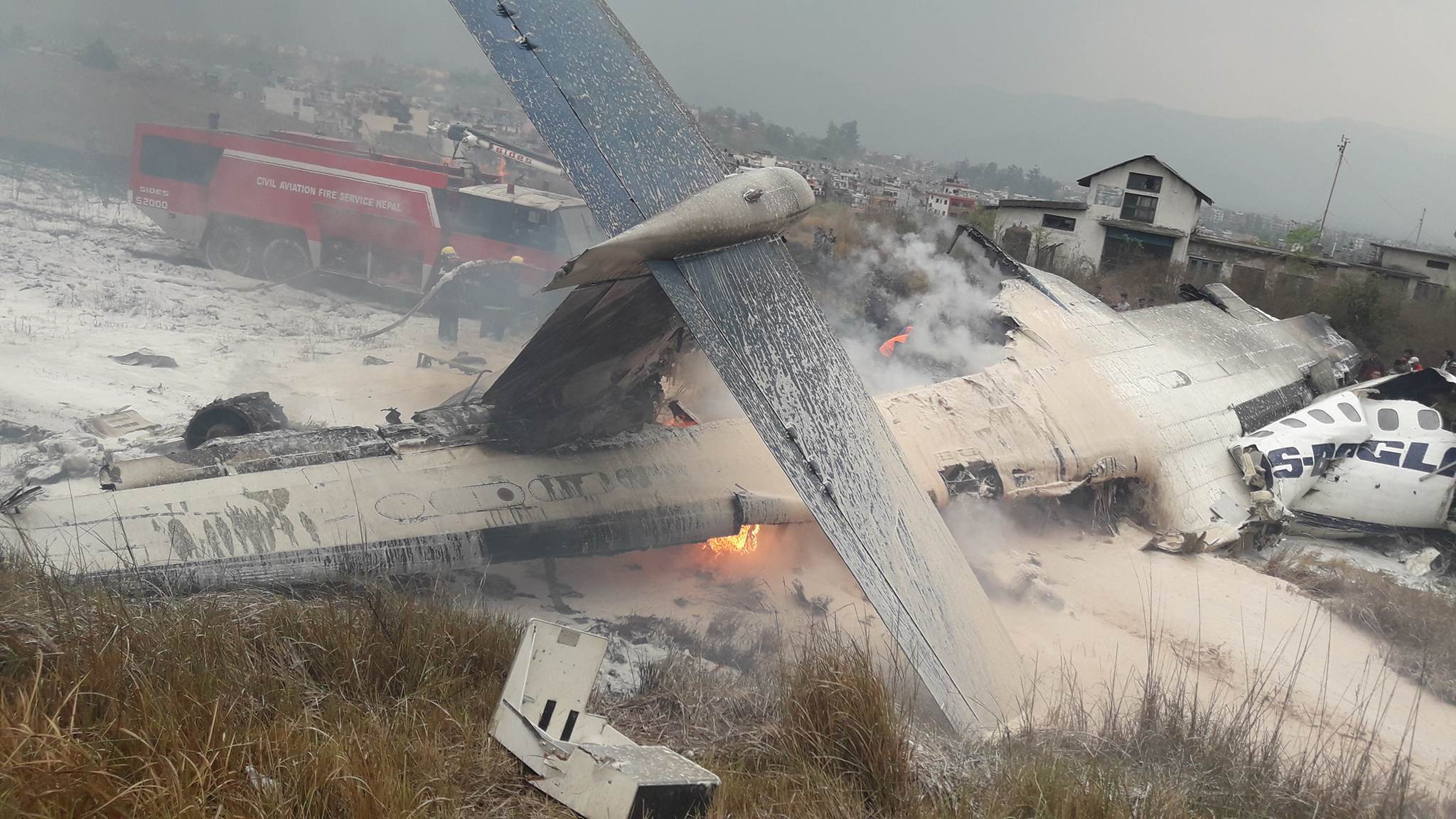 A committee formed by the government to probe the crash of an aircraft belonging to US-Bangla Airlines on March 12 has concluded that the pilot of the aeroplane was responsible for the tragedy, according to Karobar lead story.
The panel submitted its report to Minister for Culture, Tourism and Civil Aviation Rabindra Adhikari on Monday, the story informs, adding Adhikari now will submit the report to the Council of Ministers for execution.
Though the captain was principally responsible for the accident, the air traffic controllers also could not take a right decision, the investigation concludes.
Interesting
Congress leaders do not know their party's establishment day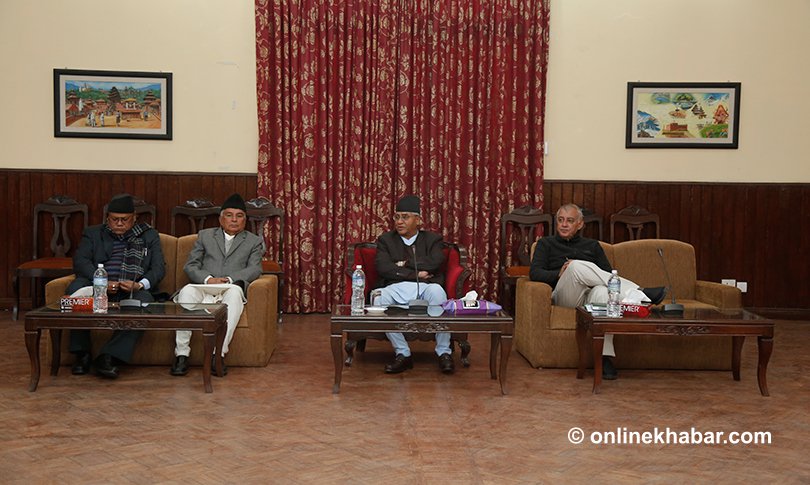 A four-column story in the front page of Rajdhani claims that many leaders of Nepali Congress do not know the establishment day of their party, supposed to be Nepal's oldest political party existing currently.
Though the party President Sher Bahadur Deuba extended his greetings on the occasion through Twitter early in the morning, his rival in the party Ram Chandra Paudel did not know the day, the report claims. Paudel has been quoted in the report to say, "Sorry, I do not know. If there was anything, the party would decide to hold some formal functions. But, I do not remember anything like that."
Other leaders including Kul Bahadur Gurung and Dilendra Prasad Badu also said they did not know about the day.
Gorkhapatra has also reported that the party completed its 68 years on Tuesday, but did not organise any function to commemorate the day as the party is mourning for its leader Khum Bahadur Khadka, who passed away few days ago.