All major Nepali and English newspapers published from Kathmandu on Tuesday have prioritised a host of issues. Most of them are centred on contemporary political affairs including activities in the Federal Parliament and post-budget discussions. Prime Minister KP Sharma Oli's address to Province 3 Assembly yesterday has also drawn significant attention.
Few other contemporary sociocultural and economic issues have also made it to the front pages today.
Important
Supreme Court stays decision to let big buses ply BP Highway
Nagarik, Karobar, Abhiyan, Republica, The Kathmandu Post and The Himalayan Times report that a single bench of Justice Sapana Pradhan Malla on Monday ordered the government not to implement the Ministry of Transport Management's decision to let big buses ply BP Highway.
Earlier, Minister Raghubir Mahaseth had decided to lift the existing ban and it was against recommendations of a technical committee, hence advocate Kailash Dahal had filed a case against him.
Experts criticise PM for provincial assembly addresses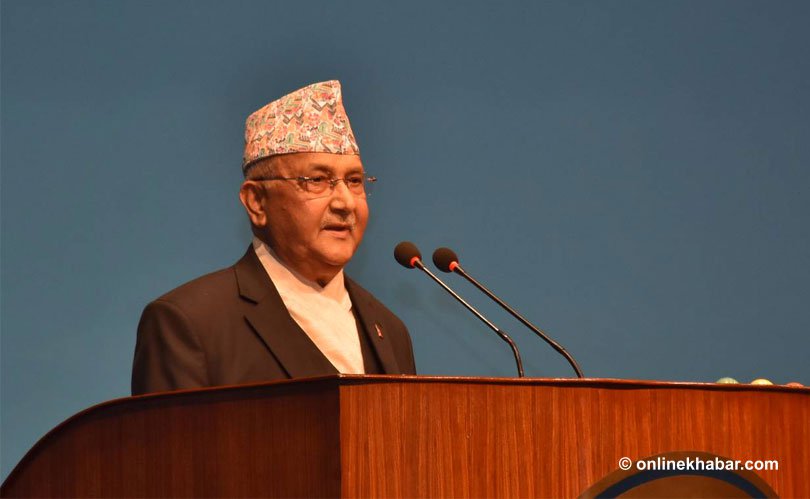 The Himalayan Times lead story for the day says experts and stakeholders have citicised Prime Minister KP Sharma Oli for his address to Province 3 Assembly yesterday and to Province 5 Assembly few weeks ago as there was no constitutional provision about such address.
The experts have suggested that the Prime Minister of course can address the provincial legislatures, but they should be exceptions than the norms.
Meanwhile, Prime Minister Oli said provincial governments should warn the federal government about likely misconducts, reports Naya Patrika.
Ignored
President meets top leaders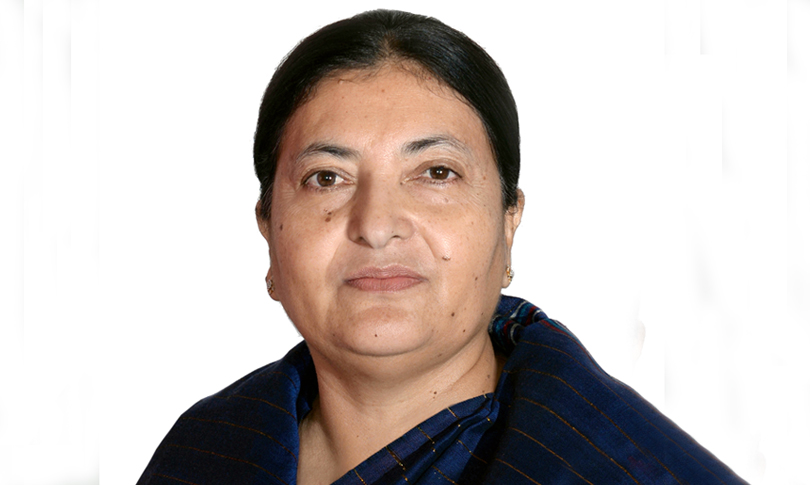 President Bidya  Devi Bhandari on Monday night held a meeting with top leaders of ruling Nepal Communist Party and main opposition Nepali Congress, during which she called on the parties to stand together to lead the country toward prosperity, according to Naya Patrika. KP Sharma Oli and Pushpa Kamal Dahal of the NCP and Sher Bahadur Deuba and Ram Chandra Paudel of NC were present at the meeting, the report informs.
Bandh violates children's right to education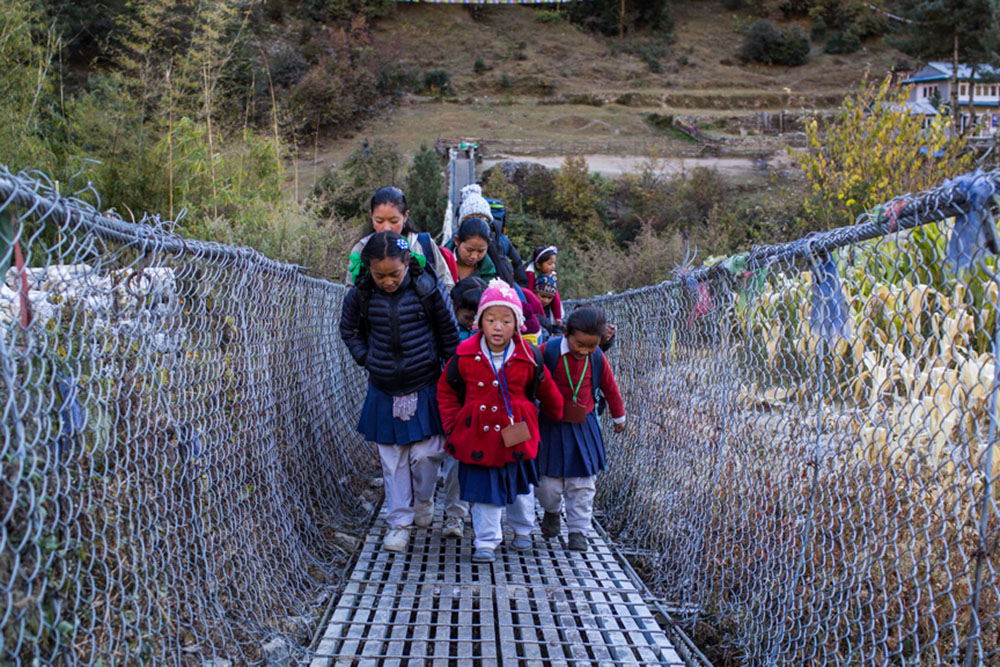 A highlighted two-column story with a big photograph on the front page of Kantipur reports that around two million school children were deprived of their right to attend school on Monday as eight student unions affiliated to fringe parties organised an education strike against the decision of private schools to hike fees.
Big student unions had also warned of strike, but the government has already signed a deal with them, according to the report.
Nepali faces death sentence in Qatar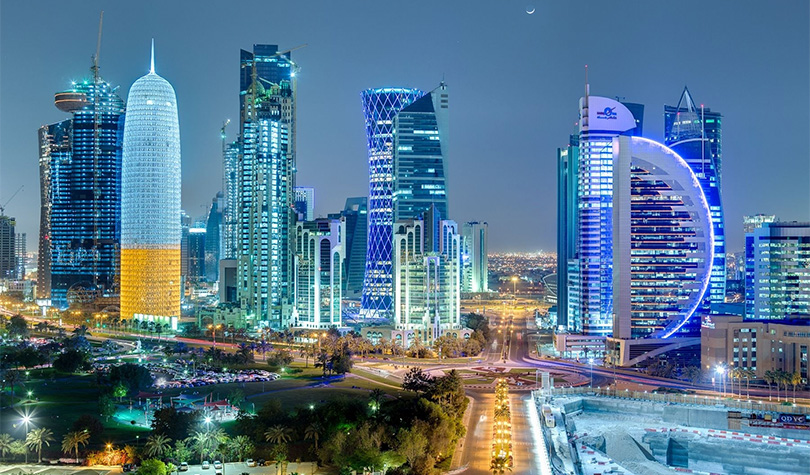 A court in Qatar has handed down a death sentence to a Nepali migrant worker after he was found involved in the murder of a Qatari there, according to Annapurna Post. The Nepali has been identified as Anil Chaudhary, from Aurahi of Mahottari district, the reports informs, adding the court has told authorities to shoot him.
Stock investors protest CGT proposal
The Himalayan Times anchor story says stock investors agitating against the circular of the Inland Revenue Department to impose capital gains tax of 7.5 per cent on the difference of market price and base price of bonus and rights shares have called on brokerage firms to halt share trading from Tuesday.
Meanwhile, Karobar reports that the government's failure to understand international practices created the dispute.
Dahal's remark on presidential system draws opposition's objection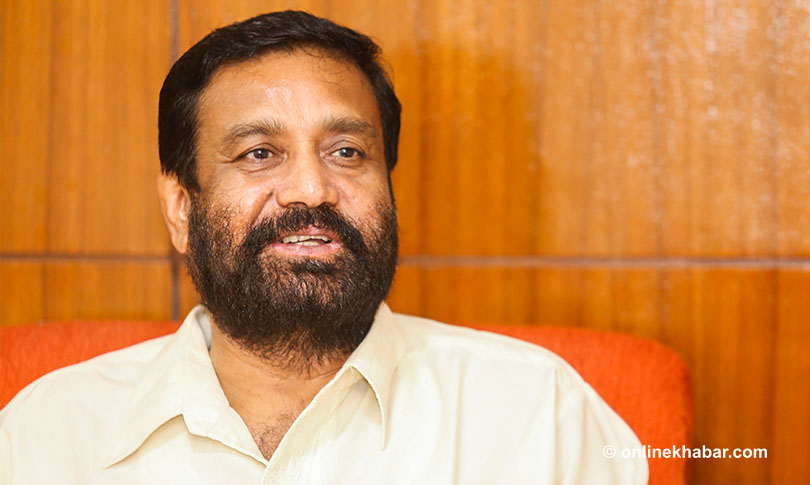 As Nepal Communist Party Chairman Pushpa Kamal Dahal recently told journalists in Pokhara that his party, which commands a strong majority in Parliament currently, would go for a constitution amendment seeking the directly elected executive presidential system, the main opposition Nepali Congress has objected to the statement, reports Republica in its anchor story.
Quoting Congress Vice-President Bimalendra Nidhi, the report says Dahal's statement substaintiated apprehensions that the leftist alliance wanted to establish a totalitarian system in the country.
Dalit lawmaker laments discrimination in House
The Kathmandu Post and Republica report on their front pages that lawmaker Kaludevi Bishwakarma shared during the meeting of House of Representatives yesterday that she could not find an apartment in Kathmandu as she belonged to the Dalit community.
"If discrimination and the practice of untouchability exist even in the capital, how much worse the situation in remote villages must be," she questioned the House as quoted in Republica.
Meanwhile, ministers of KP Sharma Oli-led government are also facing difficulties to find appropriate apartments for them as there are just 19 houses of ministers at the Pulchok-based residential complex, according to Nepal Samacharpatra lead story.
Leaders' bodyguards top promotion priority list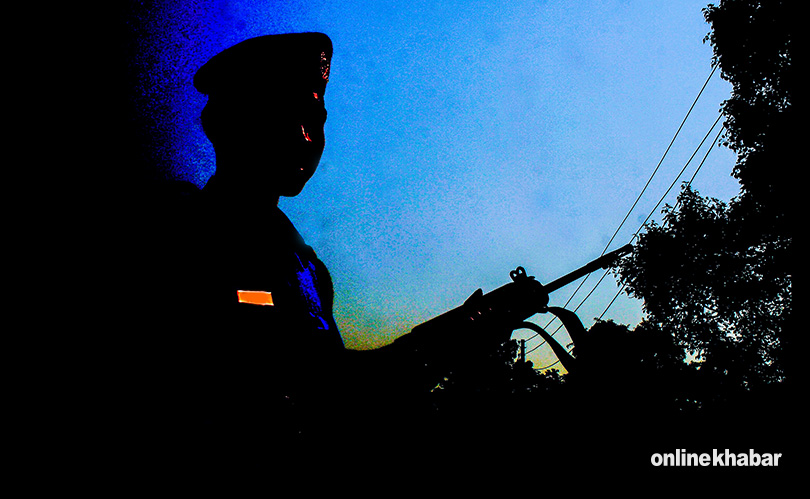 Nagarik claims that Nepal Police Headquarters prioritised personnel who worked or are working as bodyguards for top leaders in recent decisions of promotions. Panels formed to decide names for promotions to the positions of SPs and DSPs have prioritised their service to leaders than the personnel's experiences in the field, according to the report.
Interesting
Govt launches mega campaign for clean environment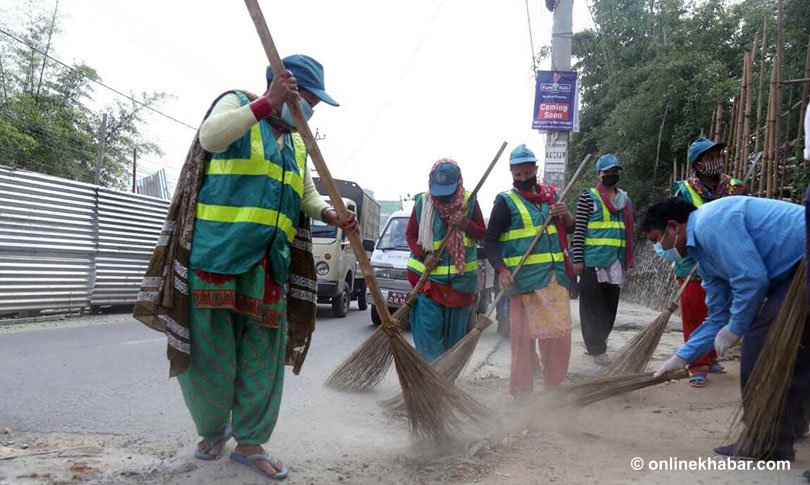 On the occasion of World Environment Day, the government on Tuesday is announcing the launch of Clean Environment Mega Campaign in a bid to make citizens responsible for environment conservation, according to Gorkhapatra anchor story. Prime Minister KP Sharma Oli will symbolically administer the oath to all citizens at the inaugural function of the campaign to be held in Lalitpur today, the report informs.
Rs 34 billion foreign investment expected in energy sector next year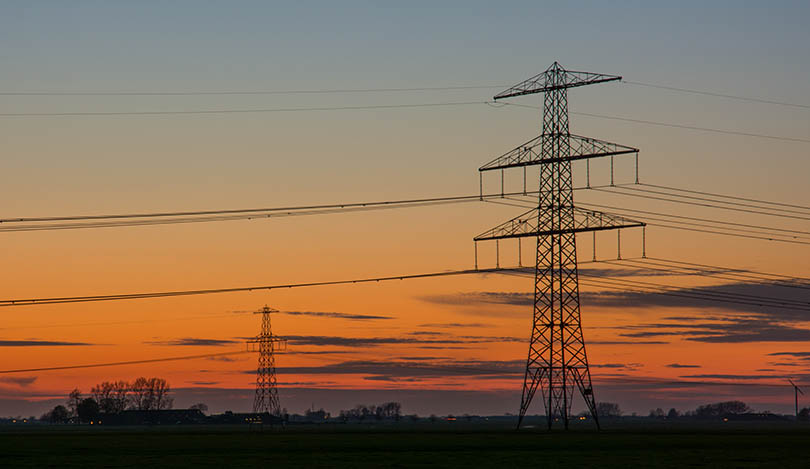 The government expects that it will be able to draw a foreign investment of Rs 33.64 billion in the next fiscal year 2018/19, according to Abhiyan lead story.
Whereas Rs 29.88 billion foreign investment was received in the current fiscal year as grant and loan, the government wants to get more this year, the report claims.
---
Published on June 5th, Tuesday, 2018 9:45 AM
---
Download Onlinekhabar App. Android click here & IOS click here . Keep in touch with us on Facebook, Twitter & YouTube.