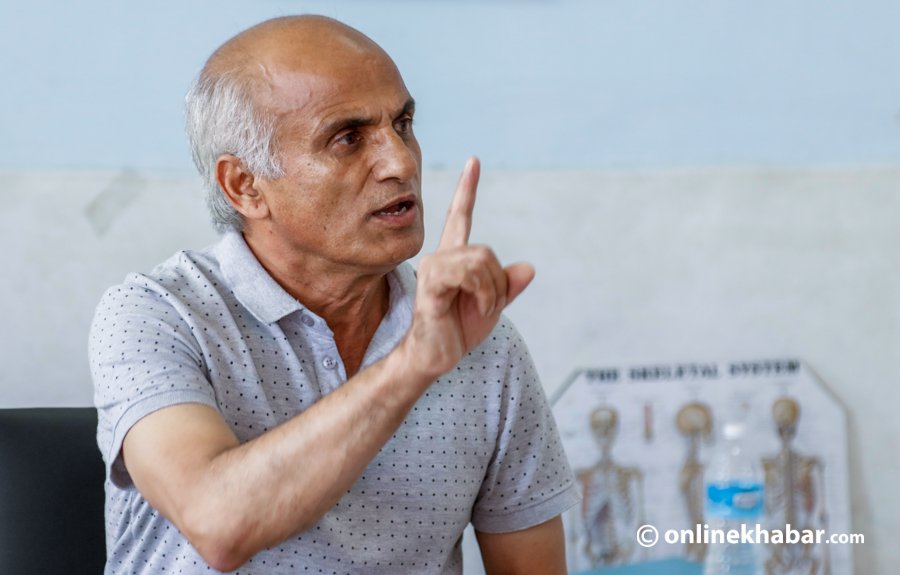 All major newspapers carry the news regarding the endorsement of the National Medical Education Bill and the meeting between foreign ministers from Japan and Nepal. News of Dr Govinda KC's 16th hunger strike has received considerable attention along with the air service agreement signed between Nepal and Japan. Here is a list of important, ignored and interesting news from the newspapers published on Thursday.
Important
Dr KC starts 16th hunger strike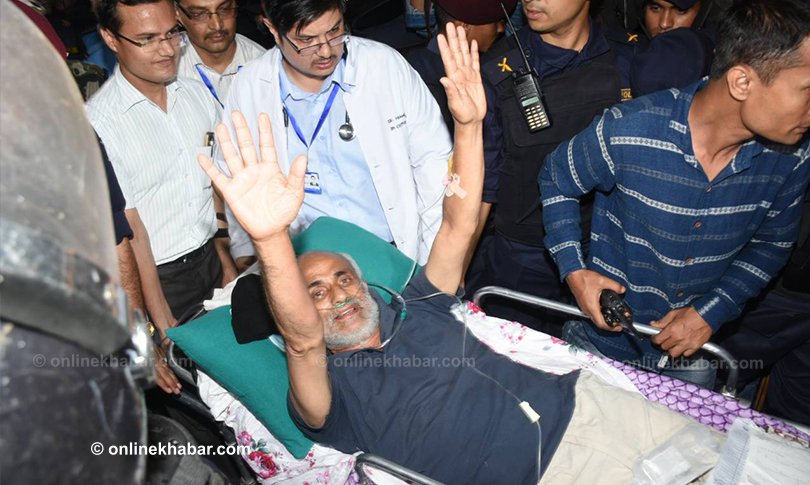 Republica, Kantipur, Nagarik, The Himalayan Times and Naya Patrika have reported that Dr Govinda KC protesting against the passage of the National Medical Education Bill has started his 16th hunger strike in Ilam on Wednesday. Dr KC is staging the fast-unto-death on the premises of the division office building of the Department of Urban Development and Building Construction, Ilam.
KC has put forth six demands which include passing of the bill as per the agreement reached with him; and action against 43 officials of Tribhuvan University as per the recommendations made by the Medical Education Probe Commission. He has also demanded a fair investigation into the rape and murder of Nirmala Pant and punishment for officials of Agricultural and Forestry University who granted affiliation to private colleges contrary to the decision of the Office of the Prime Minister and Council of Ministers. He has also demanded that the government fulfill their promise of opening a medical college in all seven provinces and has demanded action against officials of Kathmandu University who were involved in the decision to increase the cost of education.
Nepal-Japan sign air service agreement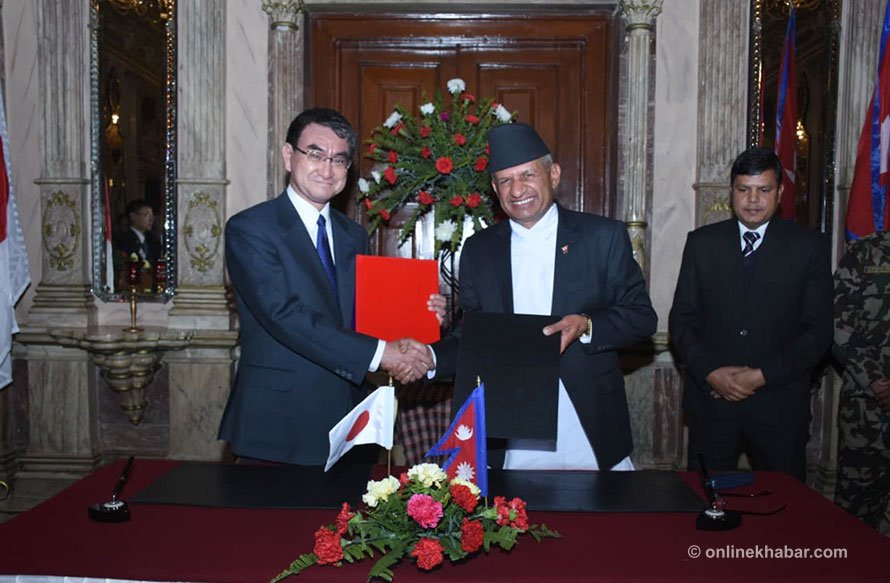 Naya Patrika, Nepal Samacharpatra, Nagarik and Annapurna Post report that Nepal and Japan have signed a revised Air Service Agreement which paves way for direct flights. The Exchange of Notes made between Minister for Foreign Affairs Pradeep Gyawali and his Japanese counterpart Taro Kono paves way for Nepal Airlines to make 14 flights a week to Japan.
Officials at the Ministry of Tourism say they expect to resume flights of Nepal Airlines Corporation to various cities in Japan except for Hanada International Airport in Tokyo from February. The resumption of direct flights between Nepal and Japan is expected to benefit Nepali nationals currently living in Nepal and Japanese tourists coming to Nepal. 
Mother and two sons die in chhaupadi shed
Nagarik, Annapurna Post, Nepal Samacharpatra, The Kathmandu Post, Republica and The Himalayan Times report that a mother and her two sons were found dead in a chhaupadi shed in Bajura's Budhinanda Municipality on Wednesday. The deceased have been identified as Kashi Bohora's 35-year-old wife Amba and his sons Suresh and Ramit aged 9 and 7 respectively.
Locals believe the three died after they chocked to death from the smoke of the fire they had lit inside the shed to keep warm at night. The death came to light when Amba's mother-in-law went to the shed in the morning with breakfast. Amba's husband is away from home and is working in India. 
Ignored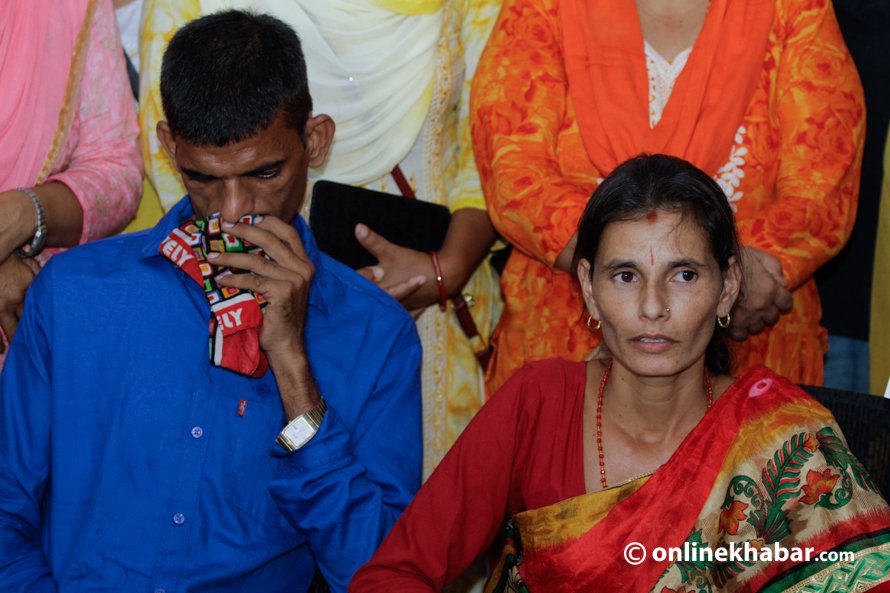 Nirmala Pant's mother demands DNA authenticity verification
The Kathmandu Post reports that the mother of murdered teenager Nirmala Pant has filed an application at Kanchanpur District Police Office on Wednesday demanding authenticity verification of the DNA sample collected from her daughter. Durga Devi Pant visited Mahakali Zonal Hospital and gave her blood sample to cross-verify her DNA with Nirmala's. Agitating women rights activists in Mahendra Nagar have long been demanding the authorities to cross-verify Nirmala's DNA samples with that of her parents.
CIAA files corruption case against ex-DG of DoTM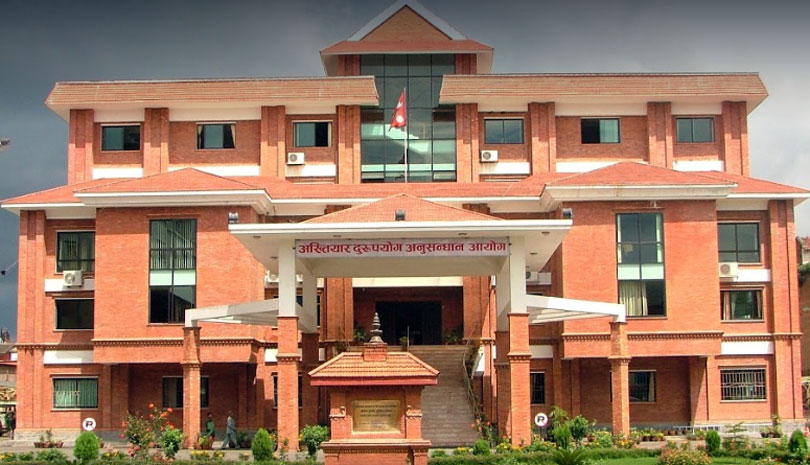 Nepal Samachar Patra reports that the CIAA on Wednesday filed a corruption case against Chandra Man Shrestha, former Director General at the Department of Transport Management and current joint secretary at the Ministry of Forest and Environment on the charge of amassing property worth Rs 13.4 million illegally.
The CIAA says that since Shrestha entered into the government service in 1982, he earned Rs 21.3 million legally. But, his investment on land, shares, vehicles, spending on education, foreign trips and bank deposits stood at Rs 31.7 million.
According to the Commission, Shrestha failed to show his source of income for the property worth Rs 13.4 million prompting it to file the corruption case at the court. Shrestha will remain suspended from his post until the court gives its verdict as per the Corruption Prevention Act.
Interesting
Ganga Maya seeks UN's help
Republica reports that Ganga Maya Adhikari on Wednesday met UN Resident Coordinator Valerie Julliand at the UN House as part of her campaign to internationalise her forlorn fight for justice.
Adhikari asked Julliand to play her part to give justice to her son saying that it is the responsibility of the international community to help her get justice. Ganga Maya's 18-year-old son was allegedly killed by the Maoists in Chitwan in June 2004. She has been staging multiple rounds of fast-unto-death demanding action against those involved in killing her son.
Her husband Nanda Prasad Adhikari died in 2014 in the course of his fast-unto-death. Ganga Maya feels that the government cannot give her justice hence she is seeking help from an international body.
KMC drive to push the use of overhead bridge 
Kantipur reports that Kathmandu Metropolitan City has been organising a campaign to encourage pedestrians to use overhead bridges and follow traffic rules. Ishwor Man Dangol, KMC spokesperson, says that weeklong drive to kicked off on Sunday with the participation of students from Kadambari Memorial College.
The Metropolitan Traffic Police Division is coordinating the event.  As part of the campaign, students have been mobilised at nine overhead bridges in different parts of Kathmandu. The students are being mobilised between 2 pm and 4 pm to encourage pedestrians to always use overhead bridges of zebra crossing while crossing roads.
---
Published on January 10th, Thursday, 2019 10:58 AM
---
Download Onlinekhabar App. Android click here & IOS click here . Keep in touch with us on Facebook, Twitter & YouTube.