Nepal Army taking action against officers who have submitted fake educational documents has been featured in most newspapers along with the House passing two crucial bills. Melamchi Drinking Water Supply Board giving the responsibility to complete the construction of the source of the project has also been featured in a few newspapers.
Here's a summary of important, ignored and interesting reports that made it to the front pages on Monday:
Important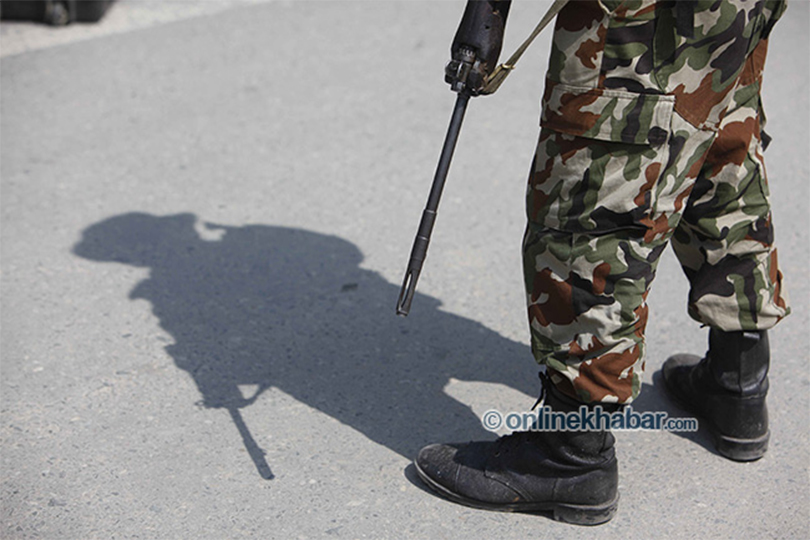 NA to take action against officials
Annapurna Post, Nagarik and Republica report that as a part of his ongoing drive against the anomalies existing within the institution, Nepal Army (NA) chief Purna Chandra Thapa is preparing to take action against nearly three dozen army officers including some brigadier generals after they were found to have submitted forged academic credentials and changed their dates of birth to prolong their stay in office.
High-level sources within the NA said the army chief is preparing to take action against those officials anytime soon after a secret investigation over the last year showed that many officers had submitted fake academic credentials to secure promotions and some others had changed their dates of birth to prolong their terms. NA spokesman Bigyan Dev Pandey confirmed that the academic certificates and citizenship certificates of all army personnel are under investigation.
House passes two crucial bills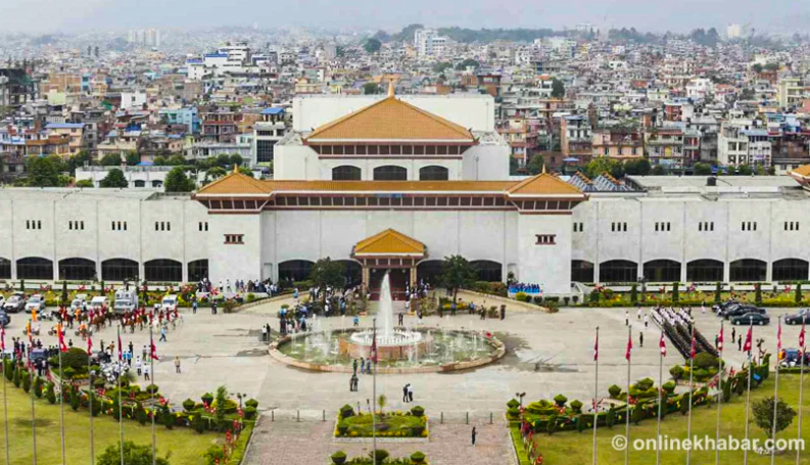 The Himalayan Times reports that the House of Representatives on Sunday unanimously endorsed two crucial bills on management and adjustment of police personnel in a federal set-up which, once approved by the upper house, will pave the way for provincial governments to enact their own laws to recruit and manage the police force.
The two bills are: Police Personnel Adjustment Bill and Bill to Govern the Process of Operation, Supervision and Coordination of Nepal Police and Provincial Police. The Police Personnel Adjustment Bill lays the groundwork for transfer of police personnel from the centre to provinces and benefits police personnel will be entitled to once they are transferred. The other bill spells out the jurisdiction of federal and provincial police and management of police force in a federal structure. The bills will now be forwarded to the National Assembly for approval before they are signed into laws by President Bidya Devi Bhandari.
Melamchi work given to Chinese company
Nepal Samacharpatra reports that the contract to work on the source of the Melamchi Drinking Water Supply project has been given to a Chinese company. Asian Development Bank along with the project chiefs believed that giving the contract to the Chinese company Sino Hydro was the right thing to do. The project board had written to the ADB asking if they could allow the Chinese company to complete remaining work on the project.
Ignored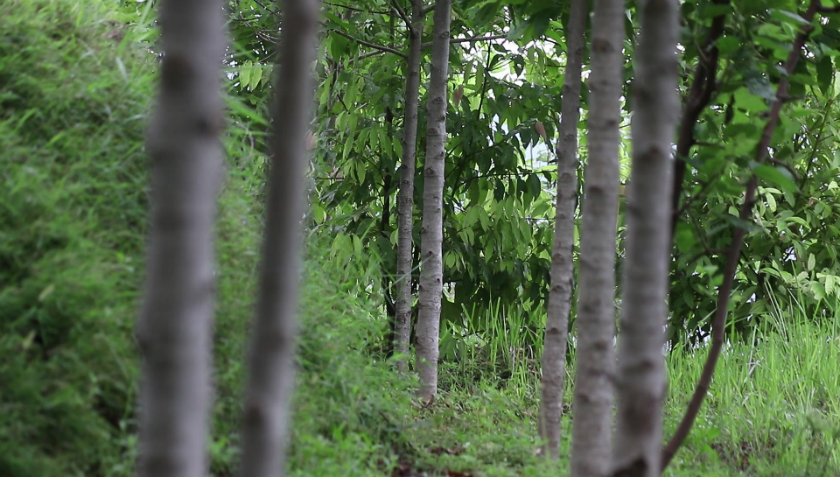 Community forest groups involved in deforestation
Kantipur reports that community partnership forest group has been found to have been involved in deforestation in eastern Nepal. The group was formed to conserve community forests. The government in 1999 had handed over 27,000-hectare land to various groups and community to conserve forests. However, the same groups have been found cutting down trees and selling the wood without transparency. A complaint has been filed against the groups at the CIAA.
Cross-border motor vehicle agreement yet to kick-off
The Kathmandu Post reports that even four years after Bangladesh, Bhutan, India and Nepal signed a motor vehicles agreement to facilitate the seamless movement of cargo and passengers cross-borders, there has hardly been any progress to sign the protocol, which experts and analysts say is causing losses to Nepal. Bangladesh-Bhutan-India-Nepal (BBIN) was a concept floated by India as a sub-regional connectivity project after Pakistan's reservations over a similar motor vehicles agreement under the South Asian Association for Regional Cooperation (SAARC). The motor vehicle agreement was one of the items on the agenda of the 18th SAARC Summit, held in Kathmandu in November 2014. According to analysts, since Bhutan, a strategic partner, pulled out of the agreement in 2017, Bangladesh, India and Nepal have not been able to move forward. The three countries are now scheduled to meet in Bangkok in September, where officials hope to finalise the protocol and move ahead with the agreement.
TU to start four-year humanities bachelor course from new session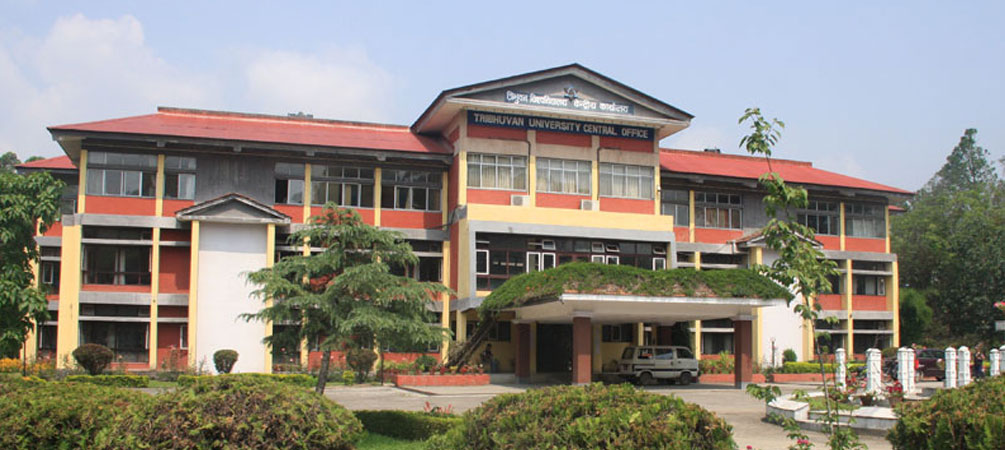 The Himalayan Times reports that Tribhuvan University has decided to launch a four-year bachelor's course in humanities from the next academic session that begins in September-October. The decision to introduce four-year bachelor's course was taken by the Faculty of Humanities and Social Sciences Education Council on Sunday. Four-year bachelor's courses have already been implemented in TU's science, management and education streams. There will be three compulsory subjects — English, Nepali and Nepal Studies. English will be of 200 marks, Nepali 100 marks and Nepal Studies 100 marks. English has been made compulsory in the first and third years, while Nepali will be compulsory in the second year.
Interesting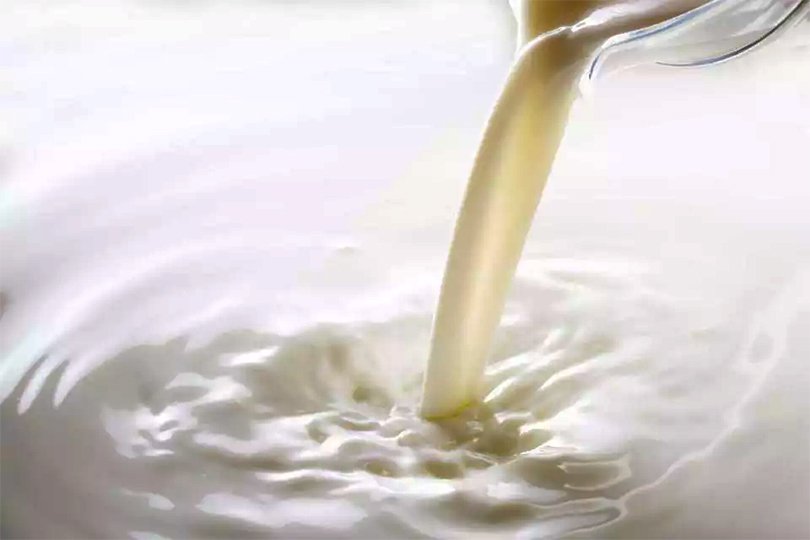 Milk prices to rise from August 18
Karobar reports that milk prices are going to rise from August 18. The Ministry of Agriculture and Livestock Development is increasing the price after three years. The ministry cites that the production cost is high, hence it decided to increase the cost. Nepal Dairy Association and Dairy Industries Association had regularly been pushing to increase its prices.
Biplav eyeing to attack local governments
Annapurna Post reports that Netra Bikram Chand-led Nepal Communist Party is looking to attack local governments. The Chand-led splinter group has formed a people's government in Province 5 which is its stronghold and has started burning down cars and sending warnings to ward chairmen. The people's representatives say they are fearing for their lives and will probably agree to the demands made by the splinter group as they have no other choice. Apart from that local government, the group is also threatening contractors, teachers, and principals.
Taxi association going against Pathao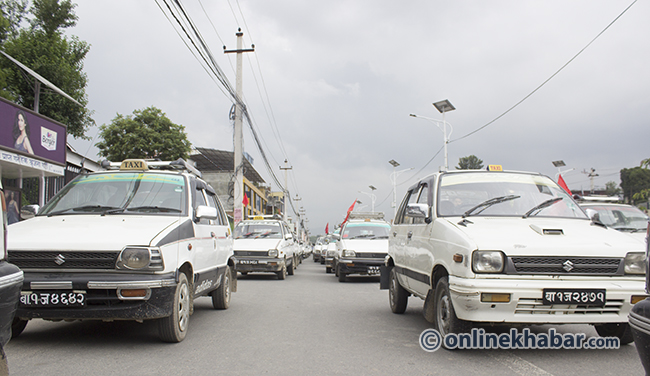 Republica reports that Nepal Meter Taxi Entrepreneurs' Association (NMTEA), is mulling over operating app-based tax services like Pathao and Uber in the capital. Their move comes after Pathao, an app-based ride-hailing service, last week launched its taxi service by including registered cabs and private cars. NMTEA office-bearers said they are encouraged to launch their own 'integrated' taxi service, which will be called 'Easy Taxi Nepal' after Pathao faced criticism from customers for charging an additional Rs 100 on top of the fare per user. NMTEA has urged its members to boycott Pathao for overcharging customers.  Pathao cars also take 15 percent commission from the drivers.