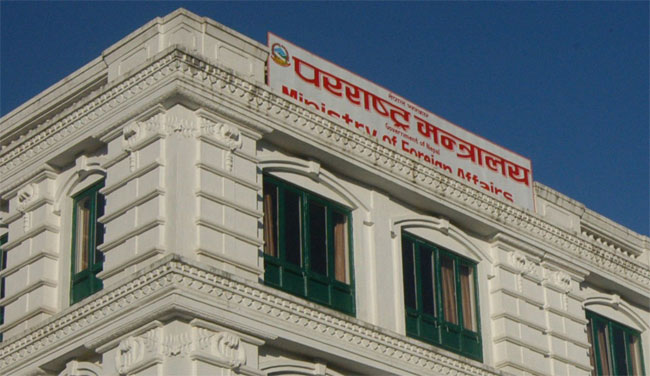 Kathmandu, January 9
Officials at the Ministry of Foreign Affairs have a hectic schedule for Wednesday as two high-level foreign guests are arriving in Kathmandu for bilateral engagements today.
Nepal is welcoming Japanese Foreign Minister Taro Kano and French Foreign Secretary Maurice Gourdault-Montagne this afternoon.
The Ministry says the Japanese Minister and his delegation will hold a bilateral meeting with his Nepali counterpart Pradeep Kumar Gyawali and other officials this afternoon. The officials will also sign an aviation cooperation agreement today.
The officials will brief the details during a press conference in Kathmandu in the late afternoon today.
Meanwhile, officials of Nepal and France will hold a bilateral consultative meeting today. They will also launch the year long commemoration programmes for the 70th anniversary of the establishment of bilateral relations between Nepal and France today.
The two secretaries will show up at a press briefing at the Ministry of Foreign Affairs, just 45 minutes before the Nepal-Japan event.