Supreme Court telling Nepal Rastra Bank not to set an age bar for CEOs and BOD members has been given importance in a few newspapers along with news of Patan High Court issuing an arrest warrant against Karnali Province Minister Khadga Bahadur Khatri. Speculations CK Raut replacing Surya Narayan Yadav as MP has also been discussed in a few newspapers.
Here's a summary of important, ignored and interesting reports that made it to the front pages on Wednesday:
Important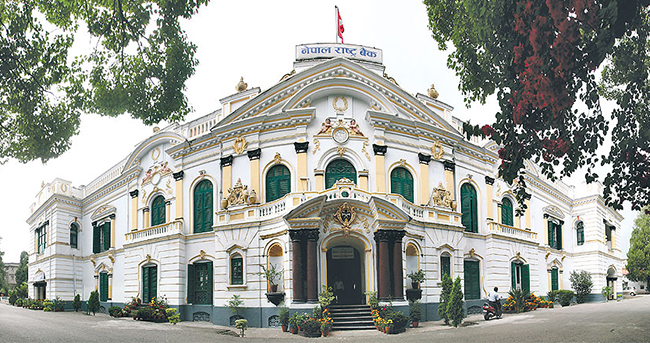 SC tells NRB not to set age bar
Arthik Abhiyan and The Himalayan Times report that the Supreme Court on Tuesday directed Nepal Rastra Bank not to implement its earlier decision to set the age limit for board of directors and chief executive officers of banks and financial institutions. Issuing an interim order in response to a writ petition filed by Narayan Das Manandhar, acting CEO of Prime Commercial Bank, against the NRB's decision, the single bench of Chief Justice Cholendra Shumsher JB Rana on Tuesday ordered the central bank not to implement its decision to fix age limit for BoDs and CEOs of BFIs.
High Court orders arrest of Karnali minister
Nepal Samacharpatra, Nagarik, Rajdhani and Republica report that Patan High Court on Monday ordered the authorities to arrest of Khagda Bahadur Khatri, Physical Infrastructure Minister of Karnali Province, on the charge of producing a forged bank guarantee for Rs 11 million. He has been given three days to appear before a judge.
The Agricultural Development Bank, Ratnapark had filed the case accusing Khatri and four others of banking fraud. Khatri, who was elected provincial member from Surkhet-1 (b), owns KSK Construction Company. He has been working as a contractor even after being elected provincial minister. The court has ordered the arrest of Khatri and Raju Prasad Shrestha, a local. The others accused Chhabilal Dhakal, R Tumba and Devjung Shahi had appeared at the court.
Is CK Raut coming to Parliament?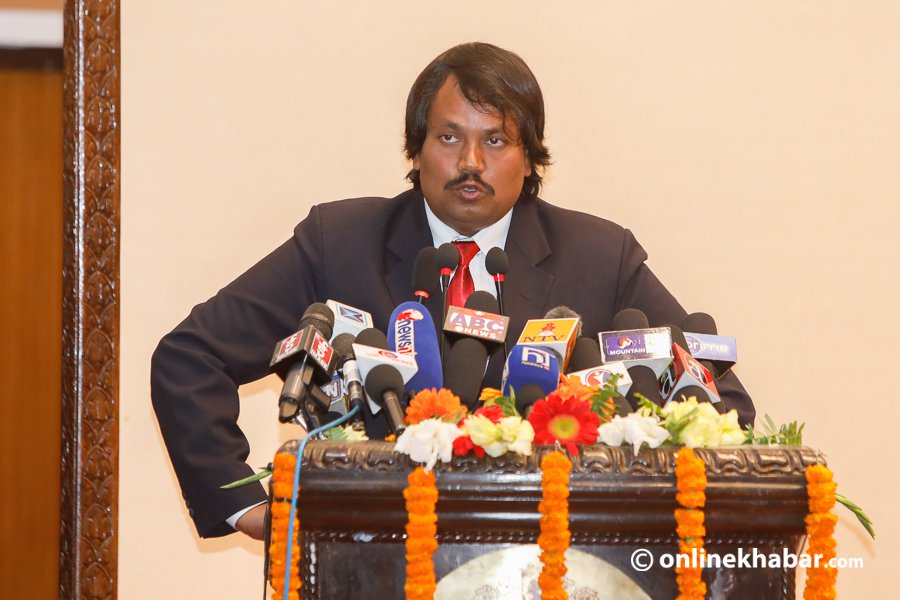 Rajdhani and Annapurna Post report that after Dr Surya Narayan Yadav offered his resignation from his post as a lawmaker representing Saptari – 1, CK Raut's name has been coming up to replace the ill lawmaker. There are also talks about Yadav being forced to resign so that Raut can replace him as a member of Parliament. Sources, however, say that this is a ploy by PM KP Sharma Oli and deputy PM Upendra Yadav to bring CK Raut into Parliament.
Ignored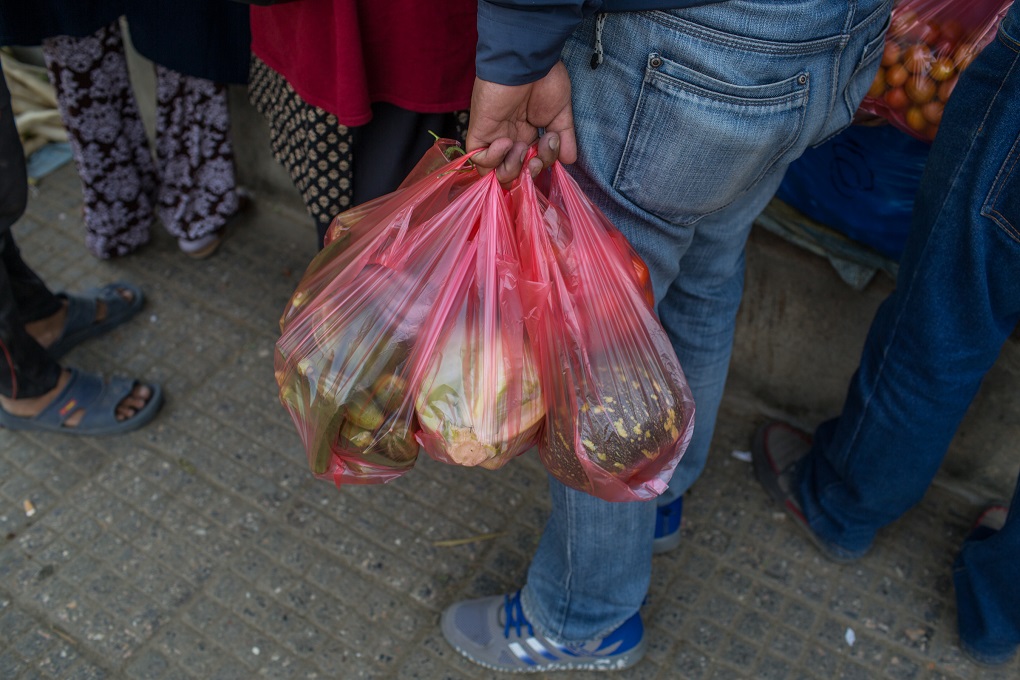 People sell discarded vegetables for cheap
The Kathmandu Post reports that people are collecting discarded vegetables from Kalimati and selling them for cheap. Collecting the vegetables from the dump, some men and women then sell them for a relatively cheaper rate during the day. As per data from the Kalimati Fruits and Vegetables Market Development Board, every day, the market produces around 16 tonnes of waste in the form of rotten and discarded fruits and vegetables. Even though it is illegal to sell these waste vegetables, locals from Bafal and Kalimati areas say that the authorities have not taken any steps to prevent the selling of these unhygienic produce.
Bar inexperienced climbers from Everest, warns committee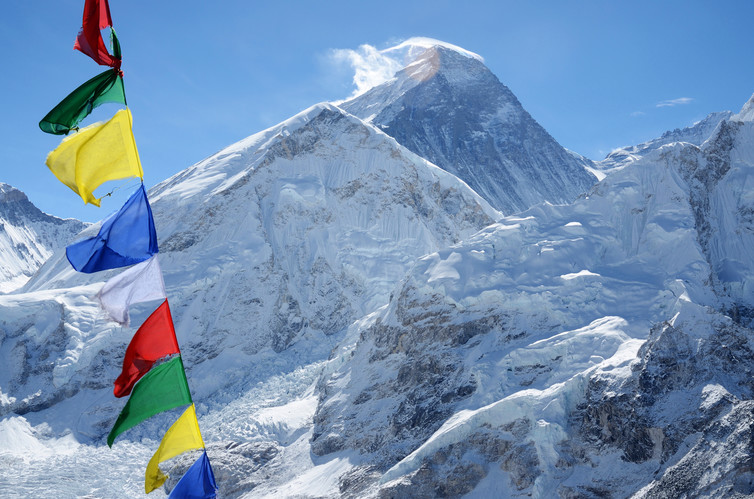 Republica reports that a high-level committee formed to review the rules and policies on mountaineering has suggested the government bar inexperienced climbers from climbing Mount Everest. The suggestion comes after the death of nine climbers at the mountains this climbing season. The probe committee has suggested the government conduct thorough background checks before issuing climbing permits for Everest.
Over a dozen projects in PM's hometown
Kantipur reports that there are around 12 projects being developed under the PM's prosperity programme. A Buddha statue worth Rs 15 billion is planned to be built in the city along with a view tower, roads, Science Park, bridges, conference hall, and livestock market worth Rs 10 billion. Works on some of these projects have already started whereas some are in the planning phase.
Interesting
Original documents of Sugauli Treaty and the 1950 Treaty of Peace missing
The Kathmandu Post reports that two of Nepal's most important treaties—the 1816 Sugauli Treaty and the 1950 Treaty of Peace and Friendship—have gone missing. The originals of these two treaties, which have been instrumental in shaping Nepal's history and foreign policy, are neither preserved in the national repository nor the national archives.
On Tuesday, Nepali Congress lawmaker and 'shadow' Foreign Minister Narayan Khadka raised the issue of the missing documents in Parliament, urging the government to locate them. In 2016, as the Eminent Persons' Group on Nepal-India Relations sat for talks to review or replace the 1950 Treaty of Peace and Friendship, the Nepal team had attempted to locate the original document, signed by then Prime Minister Mohan Shumsher and Indian ambassador to Nepal Chandeshwar Prasad Narayan Singh. It failed to do so.
Number of telecommunication users doubles the population
Karobar reports that the number of telecommunication users in the country is double the population of the country. According to a recent report released by Nepal Telecommunications Authority, there are around 40 million phone users in the country out of which over 10 million also use data services.
NRB aiming to wipe Rs 15 bn off banks' profit
The Himalayan Times reports that a new central bank provision has fuelled concerns about the sustainability of the banking business, as it is expected to wipe at least Rs 15 billion off the net profit of commercial banks and shrink returns to a record low of around 11 percent. Bankers started harbouring doubts about prospects of the banking sector following a sweeping change made by Nepal Rastra Bank, the central bank, to interest spread calculation method last week.
Before the formula was revised, interest spread was calculated by deducting deposit rate from the sum of lending rate and interest earned from government securities. Based on this formula, the average interest spread of 28 commercial banks stood at an estimated 4.3 percent in mid-July, which was below the regulatory requirement of 4.5 percent. So, the new interest spread ceiling of 4.4 percent is similar to interest spread of around 3.3 percent under the older regime, which will hit the income of banks, states the Nepal Bankers' Association, an umbrella body of commercial banks.