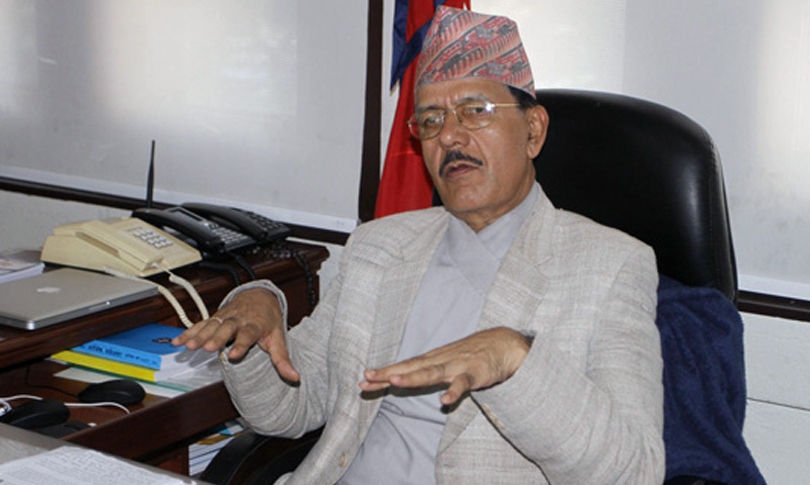 Kathmandu, July 16
The government on Monday recommended former Chief Election Commissioner Neel Kantha Uprety for the vacant position of Nepali Ambassador to India.
A Cabinet meeting held this afternoon made the decision, according to Minister for Foreign Affairs Pradeep Kumar Gyawali.
The position was vacant after then Ambassador to India, Deep Kumar Upadhyay, resigned to contest House of Representatives elections from Nepali Congress party last year.
Likewise, Udaya Raj Pandey has been recommended for the Ambassador to Malaysia. He has already served as an ambassador to United Arab Emirates.
Meanwhile, Foreign Secretary Shanker Das Bairagi has rejected the government offer to work as Nepal's Permanent Representative to the United Nations in New York. The government had recently recalled Durgra Prasad Bhattarai from the mission.
Bairagi said he wanted to complete the full term as Secretary.
Now, the government will send a joint secretary to New York.