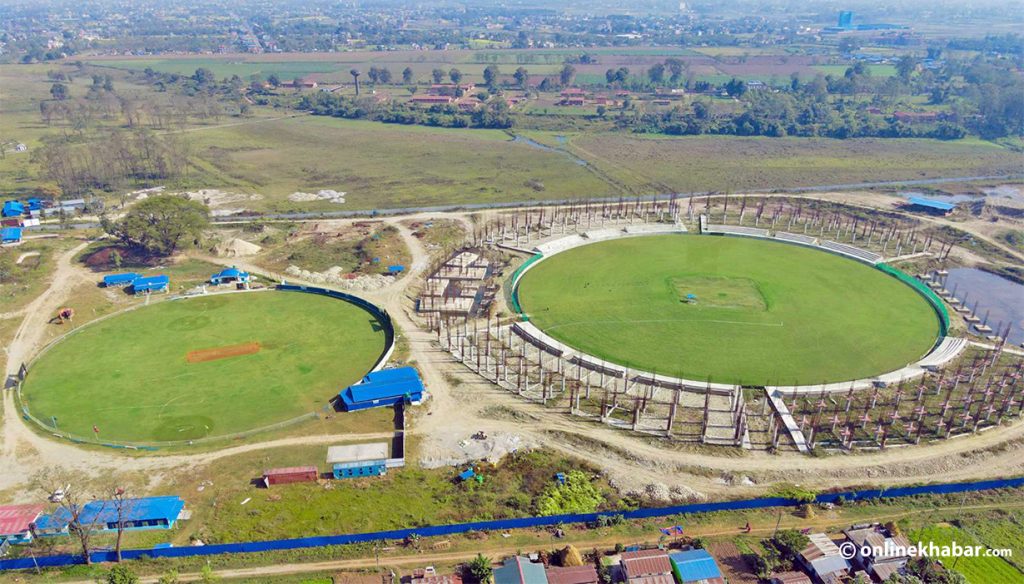 Kathmandu, April 4
The government has discussed taking over the responsibility to build the Bharatpur cricket stadium which has been left in limbo by the Dhurmus Suntali Foundation for the lack of funds.*
A cabinet meeting on Monday evening discussed the issue, informs a minister after a meeting.
If the cabinet makes a decision in this regard, the Bharatpur metropolitan city will clear all the payables and the federal Ministry of Youth and Sports will carry out the construction work.
"Once the construction will be over, we will hand over the stadium to the city government."
Construction of the proposed Gautam Buddha International Cricket Stadium began on January 30, 2019. Nepalis at home and abroad as well as some expats chipped in their money, supporting the foundation financially. Everyone was hopeful that this would be Nepal's most well-facilitated cricket stadium in a couple of years.
But, after the Covid outbreak, the story of Bharatpur cricket stadium changed. 
---
*Corrected