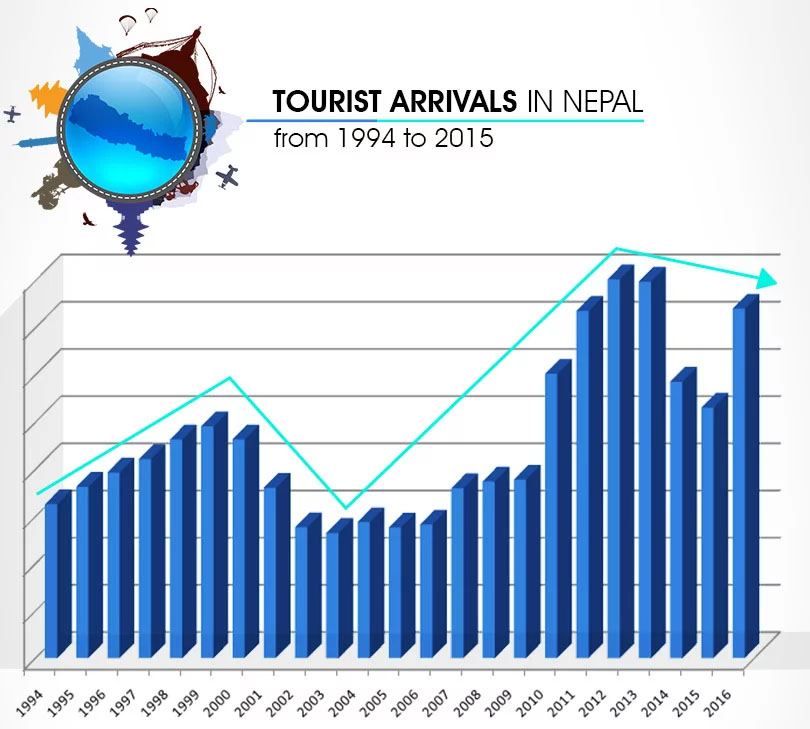 Kathmandu, November 3
The government has set a target of welcoming at least 1 million foreign tourists in 2017 and tourism entrepreneurs say they are hopeful of meeting the target.
As the government revealed the data of first eight months recently, the entrepreneurs say the target is not beyond their reach.
Some entrepreneurs even argue that the target is too low to strive for and it should be made 2.5 million for the next year.
From January to August, 566,200 foreigners visited Nepal as tourists, according to the Nepal Tourism Board. And, entrepreneurs say the number of visitors significantly go up in November and December. The last month of the year attracts many tourists to climb lower peaks of the country.
Most of the tourists visiting Nepal are found to be from India and China, followed by Sri Lankans and Americans.
The figure of first eight months is 142,200 more than the date of the same time period last year. From January to August in 2016, 424,000 foreign tourists had visited Nepal.
Nepal had received total 741,000 tourists last year.
Hoteliers say the current occupancy rate is around 80 per cent and they are confident that it will be intact till the end of the year.