In November last year, the governments of Nepal and China signed a memorandum of understanding to open seven new customs points along the northern border.
Of the seven new points, Korala, the crossing between Tibet and Mustang has been seen as one of the most important ones for the future of Nepal-China trade.
However, at the moment it is not easy to get to Korala. The preferred route for most people, including hi-ranking army officials is one that involves following the mighty Kali Gandaki from Mustang's Jomsom. Korala is located at a distance of 93 km from Jomsom
The journey is definitely not for the faint-hearted. You need to move quietly past giant boulders guarding the banks of the sacred river, and any error in driving is punished severely.
1.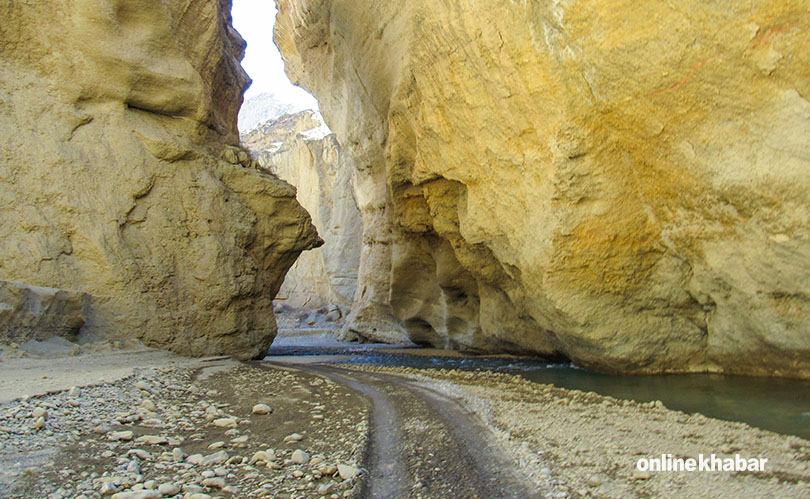 Recently, this author accompanied a Nepali army team and other government officials to the border crossing. We started off in Myagdi's Beni, and then made our way north through Tatopani, Ghasa, Marpha and Jomsom.
Then our journey took us to Kagbeni and Chusang.
2.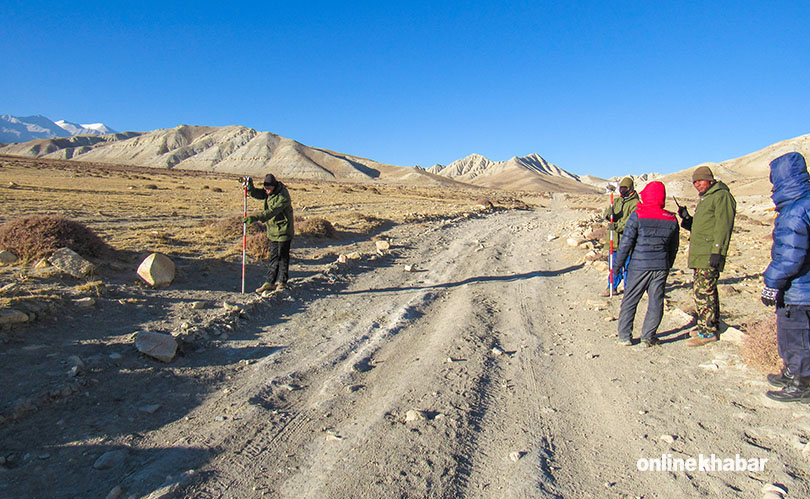 The team made several stops en route to the border crossing to take some measurements. It looked at how wide the track was, and how much area was covered with vegetation.
3.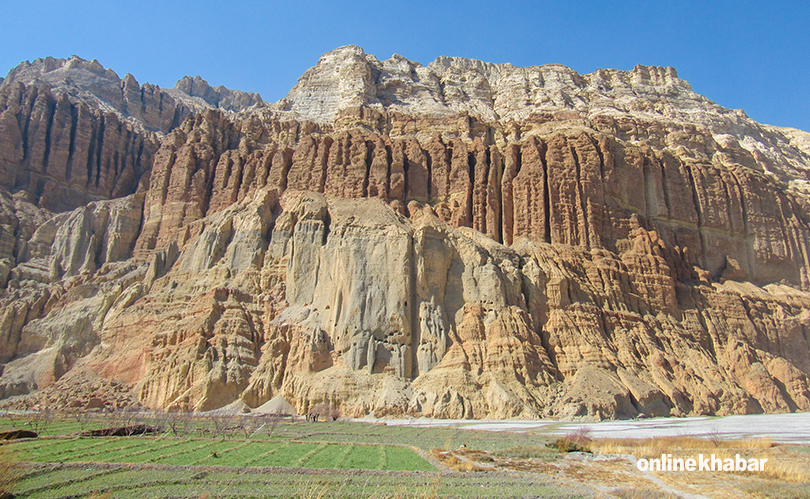 After passing through Lomanthang, we reached Choser, the village closest to the border crossing. The customs office is at the border crossing is located in Dhumwasen District of Tibet.
4.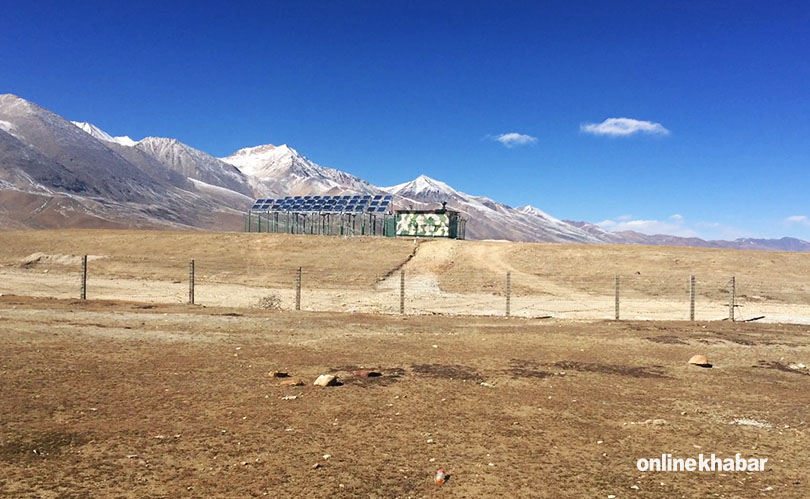 On the other side of the border, the Chinese government has setup basic infrastructure. It has fenced the border crossing and solar panels have been installed to power the army base.