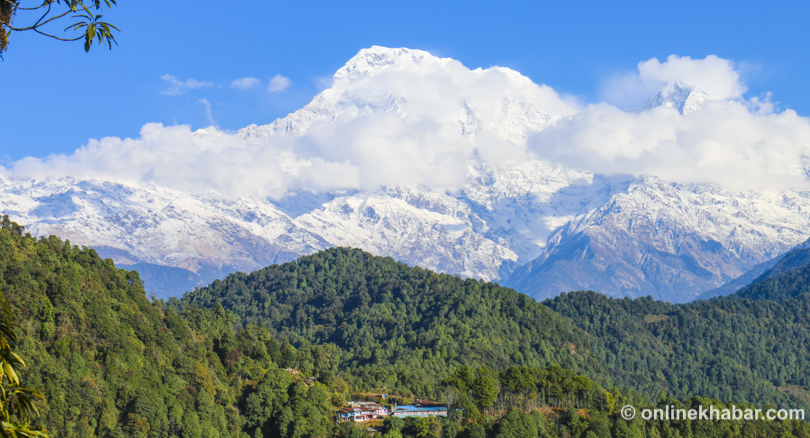 Just 20 years ago, Kaski's Thulo Kharka, an hour's drive from Pokhara, was a grazing ground. Surrounded by verdant forests in all sides, the rolling pastures of Thulo Kharka was a fertile flatland where cows and buffaloes grazed freely.
However, after a group of Australian tourists set camp in the flatland around two decades ago, Thulo Kharka gradually reinvented itself as a tourist destination. Now, the place is known as 'Australian Camp.'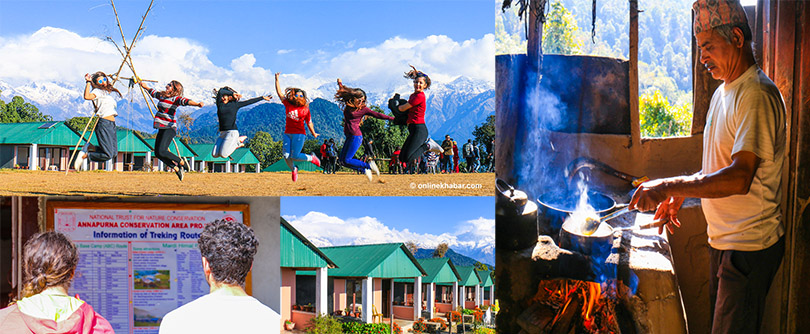 Situated at an altitude of 2000m above the sea level, the location serves as a vantage point for observing the Annapurna range in the north. Earlier, only foreign hikers used to visit the place. In recent years, it has witnessed an influx of local tourists.
Directly benefiting from the tourists are local entrepreneurs like Tuk Bahadur Chhetri. Chhetri runs a charming lodge named Angel's Guest House in Thulo Kharka. The lodge is one of the  four lodges operating in the area.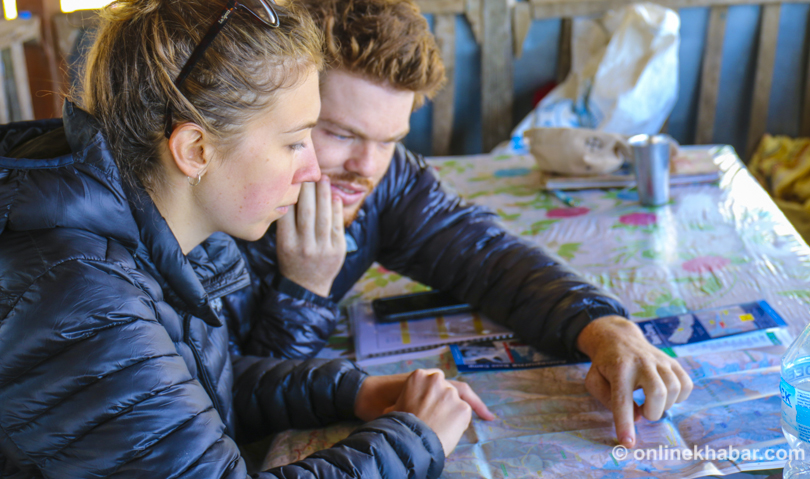 While Chhetri's lodge can house up to 250 guests at any given time, the dearth of clean water in the area poses a challenge for him and other lodges. "During the peak seasons, the requirement shoots up," says Chhetri.
But the lack of water in the area is not hindering the massive popularity Thulo Kharka aka Australian Camp has gained over the years. Located at an hour's drive or 1.5-2 hours hike away from Pokhara, the place is not only accessible, it also serves as a solid alternative to those, who don't have the strength or time to hike further up to the Mardi and Annapurna base camps.
View the location on map:

***
Read also
Dhampus: Escape from Pokhara, without leaving it!
Three reasons why Daman is the hottest destination this winter
How a community-run homestay programme has placed Humla's Burause on the map