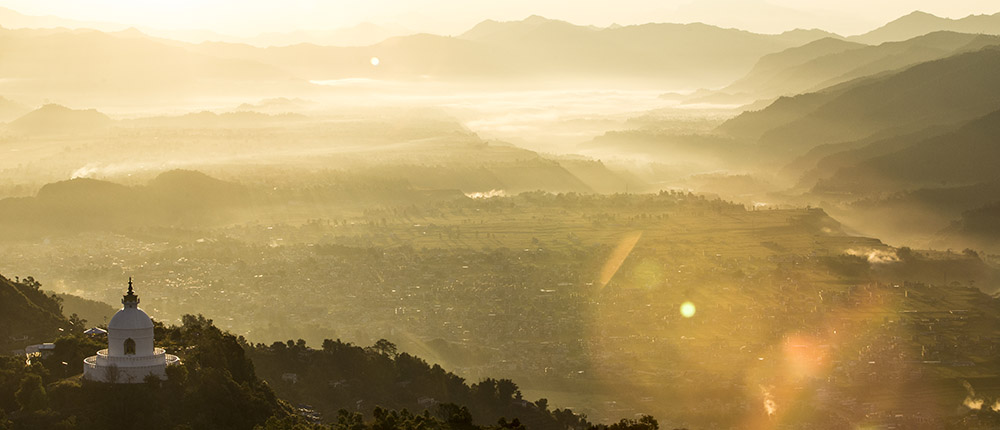 The white-washed structure of the Shanti Stupa also known as the World Peace Pagoda stands proud at the southwest end of the Pokhara valley, at only 7 km away from the city centre. This Buddhist pagoda-style stupa is positioned at a height of 1,100m; but the hike to the stupa is not a regular one.
As the valley slowly welcomed winter, photographer Ronil Pratap Thapa spent a week in the lake city, capturing the stupa in many different hues.
Among the many photographs of the stupa, Thapa shot some breathtaking panoramas of the Machhapuchhre range, the buzzing Pokhara valley below and the calm Fewa lake, which succinctly unifies the town's charm.
"These trinity, as I like to call them, look even more exquisite when highlighted by the golden sunrise."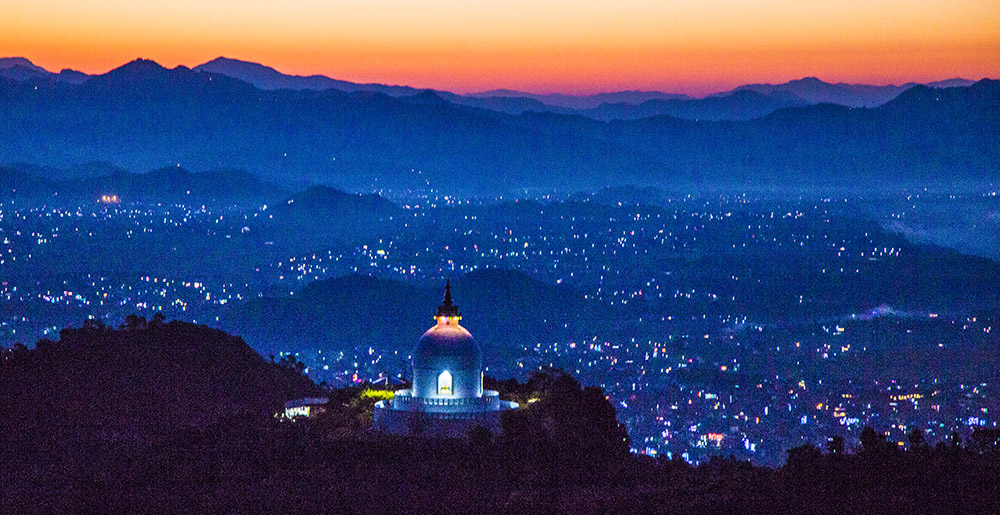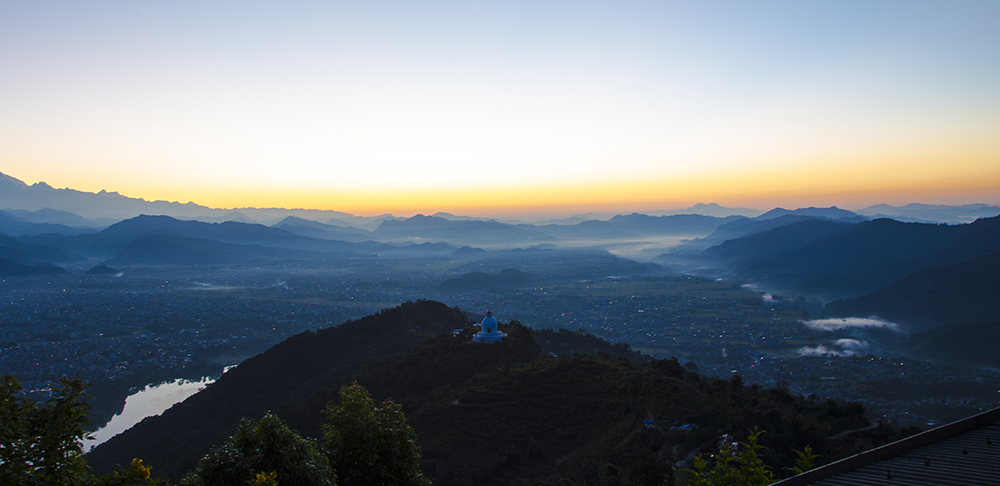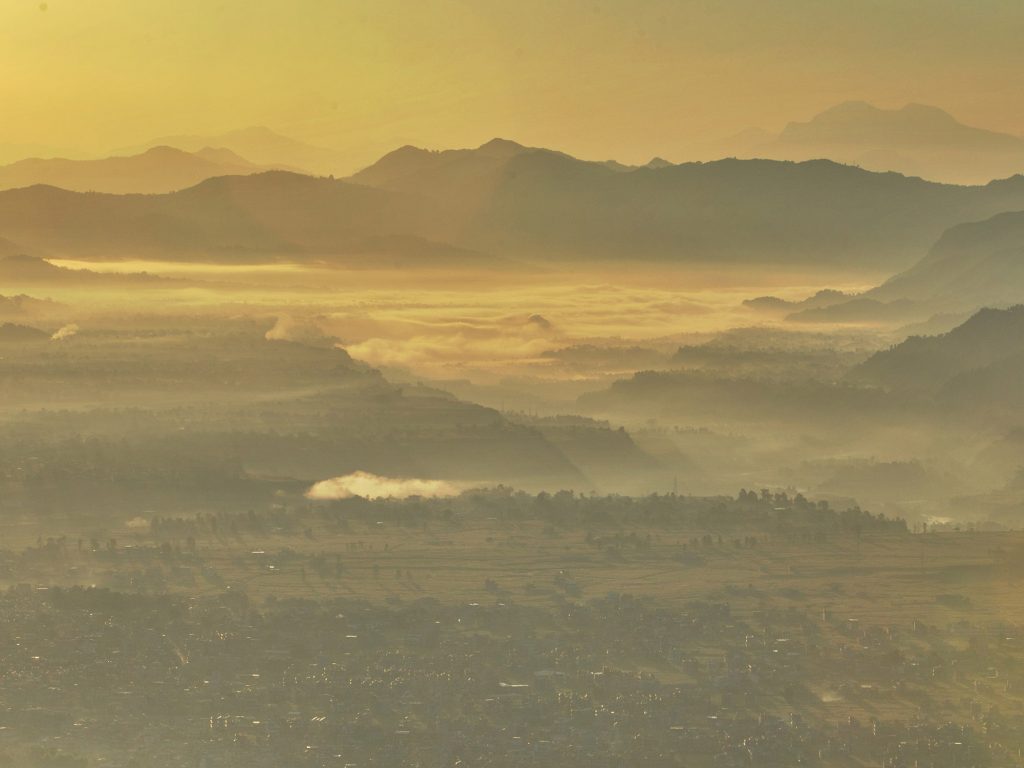 All photos apart from the banner: Ronil Pratap Thapa
From the archive.
***
Read also
Five reasons why Mardi could be the next Annapurna Base Camp
In Photos: As the flagship trek to the Himalayas, Everest is ready to welcome visitors