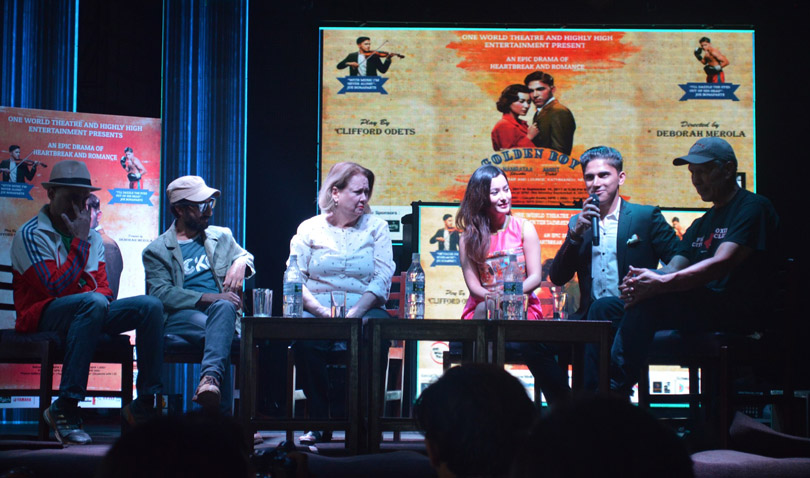 Kathmandu, August 30
Probably for the first time in Kathmandu, a bar is turned into a theatre as One World Theatre and Highly High Entertainment are preparing to open the performance of Golden Boy this Friday.
The iconic 20th century American play written by Clifford Odets is directed by One World Theatre's founder Deborah Merola, who has been teaching and directing plays in Kathmandu for last few years.
The play features young and emerging artist Amrit Dahal as the protagonist along with celebrated cinema artist Namrataa Shrestha and experienced drama performers Rajkumar Pudasaini, Saroj Aryal and Divya Dev among others.
As the script demands, the producers are also including live, true boxing in the production and American boxer Yaqui Lopez is in Kathmandu to train Kathmandu boxers for the play.
The play explores the conflict between art and fame through the story of protagonist Joe Bonaparte, a talented young violinist turned boxer with his tough and ethereal girlfriend Lorna Moon.
The play will be staged at Karma Bar and Lounge on the sixth floor of United World Trade Centre in Tripureshwor at 5:30 every evening from September 1 to 10, except Monday (September 4).