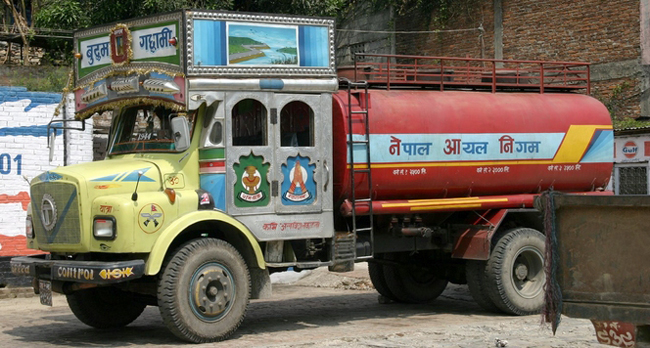 Pathari (Morang), August 10
Nepal Oil Corporation has started importing petrol from Siliguri of India, in a bid to ease petrol supply in Nepal's Eastern Region.
Now on, NOC will bring in 120 kilolitre petrol daily from Siliguri.
Dinesh Yadav, eastern regional chief of the state-run oil monopoly, said the idea is to make petrol easily available to customers in the region.
Now on, there will be no shortage of petrol in the East, Yadav said, adding: NOC is ready to make petrol available as per the customers' demand.
Before this, NOC used to bring in 120 KL of petrol for the East through Indian Oil Corporation's Barauni Refinery, which was not enough to meet the region's demand. Now, the region will get daily supply of 240 KL petrol — 120 KL each from Barauni and Siliguri — which is more than its daily petrol requirement. From Barauni, NOC brings in 35 tankers of diesel, apart from importing kerosene as per the need.
Meanwhile, NOC's Eastern Regional Office said the construction of a parking facility for oil tankers is in final stage. The oil monopoly aims to address traffic problems by building a parking lot on the office premises itself.
Shivalaya NC Construction Service JV, Kavre is building the facility at the cost of Rs 48 lakh.
The parking lot will be ready within a month and its operation will start shortly after that. The facility can accommodate 200 tankers at one go. The office also plans to fence the park and also set up a security post there.