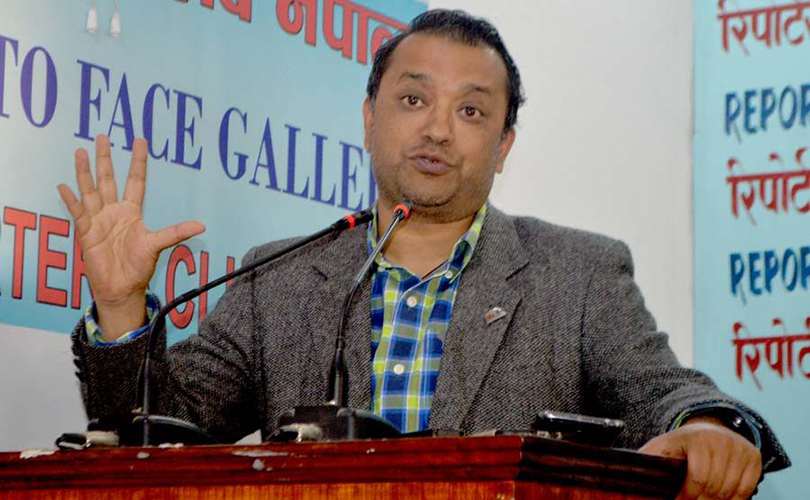 Kathmandu, February 27
Minister for Health Gagan Kumar Thapa has said that this government will lose its relevance if it fails to conduct local level elections on schedule.
Thapa, speaking at a face-to-face that Reporters' Club Nepal had organised on Monday, said the government was formed to conduct three-tier elections on time. He added: We will leave no stone unturned to conduct elections because the government will be irrelevant if it fails to conduct elections on time.
Thapa, who is also a leader from the ruling Nepali Congress, said they will do every bit for passage of the government-sponsored Consitution amendment proposal through the Parliament. He said: Even in the event of failure to get desired results despite such efforts, all parties should go for elections with a high spirit.
He asked parties concerned to make the amendment proposal an election agenda if it fails to sail through the House.