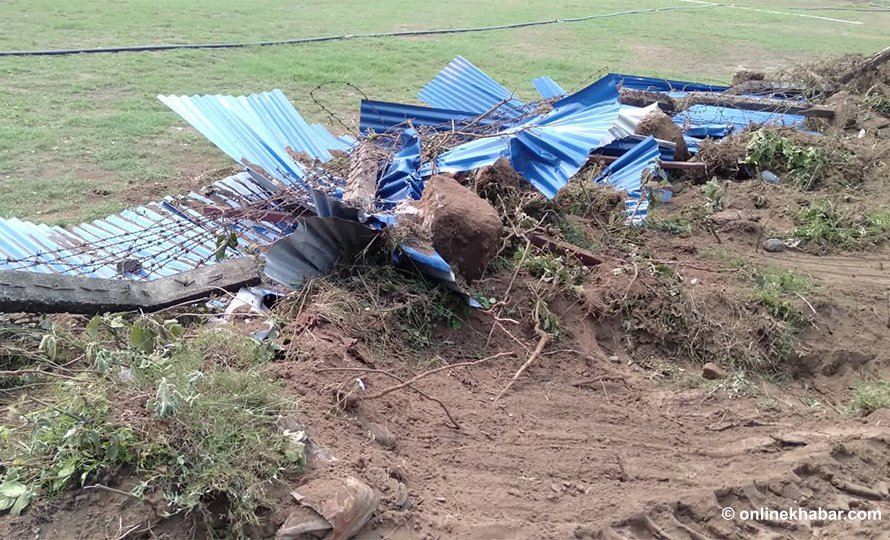 Chitwan, July 11
Popular comedian duo, Sitaram Kattel 'Dhurmus' and Kunjana Ghimire 'Suntali', have resumed construction works for the proposed Gautam Buddha International Stadium in Bharatpur of Chitwan.
The project was put on hold after a group of locals vandalised some structures of the compound. The Dhurmus Suntali Foundation had claimed that the locals threatened the workers.
However, the Foundation decided to resume the works after a committee comprising multiple stakeholders of the district made a call to return, according to Dhurmus.
He says the committee comprising 5,001 members has assured that the locals would support the project.
According to an agreement, the locals have agreed to erect the destroyed fence on their own.