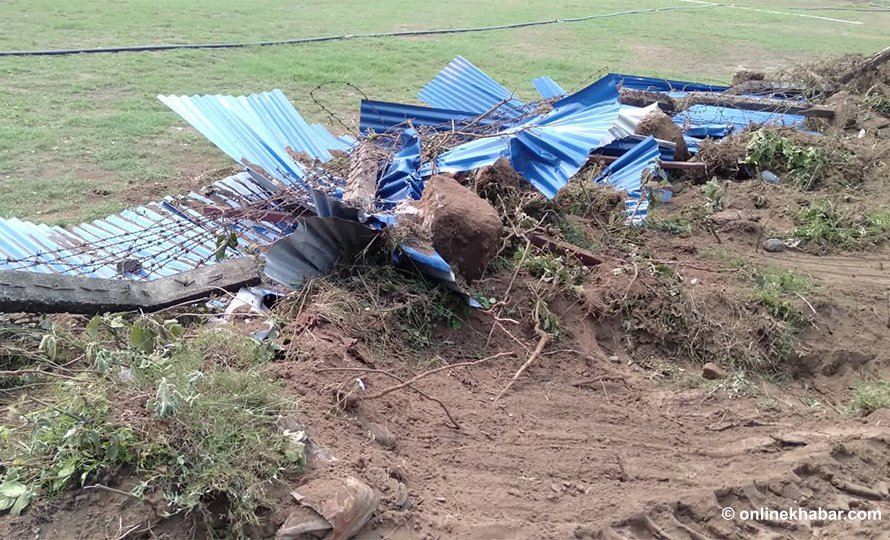 Kathmandu, May 30
Popular comedian duo Sitaram Kattel 'Dhurmus' and Kunjana Ghimire 'Suntali' have halted the construction of Gautam Buddha International Cricket Stadium in Bharapur of Chitwan after locals' obstruction.
A group of locals on Wednesday morning had removed the wire fence of the project site demanding that the construction be halted till the project allocate some land to construct and expand a road.
Following the incident, Dhurmus Suntali Foundation decided to halt the ongoing construction works citing lack of security, according to Dhurmus, chairman of the Foundation.
Meanwhile, police arrested 17 persons on the charge of obstructing the construction works. The arrestees includes Prakash Kandel, a local leader of the Nepal Communist Party. He is said to be a mastermind behind the vandalism.
Kandel is said to be loyal to Home Minister Ram Bahadur Thapa. He used to issue threats to police personnel also, according to police.
Chief of the District Police Office, Dan Bahadur Malla, says Kandel was arrested last night.
Police say they are yet to interrogate Kandel. The law enforcers believe that a case can be filed against him on the charge of vandalising public property and issuing threats.