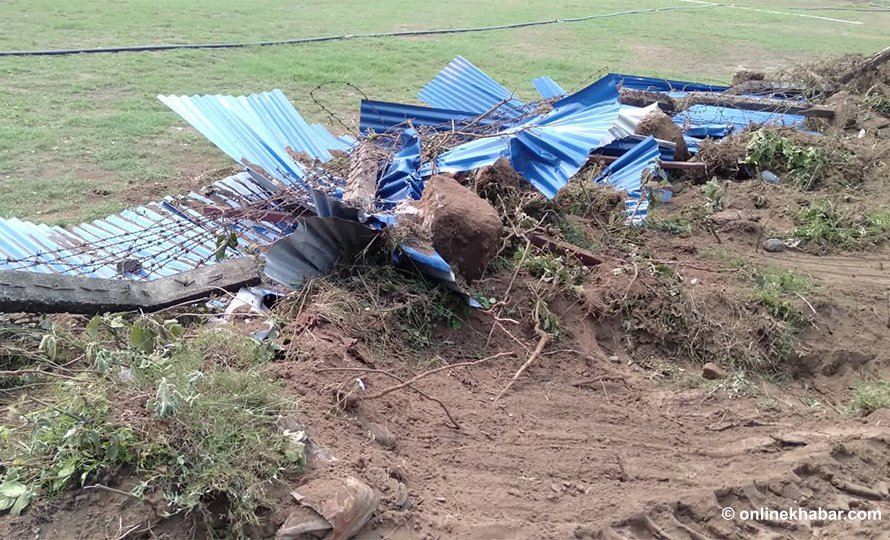 Chitwan, May 29
The ambitious international cricket stadium project launched by comedian duo Sitaram Kattel 'Dhurmus' and Kunjana Ghimire 'Suntali' has hit a snag as locals protested the ongoing construction works.
Locals on Wednesday removed a wire fence of the site claiming the project did not leave necessary space for road construction.
The protesters also included local political leaders and cadres.
Currently, there is a seven metre road on the western side of the site. Saying the road would be expanded later, locals have demanded that the Dhurmus Suntali Foundation leave sufficient land outside its compound.
The Foundation's chairman Dhurmus, however, says his organisation cannot decide the amount of land to be allocated for the road as the detail project report is yet to be finalised. He adds that the organisation is positive about the locals' demand and expresses readiness to leave the land needed to expand the road to 10 metres.
Dhurmus says he had assured his support to the locals and asked them to let the Foundation continue its works four days ago.
Employees of the organisation suspect that local contractors removed the fence as they did not get contracts under the project.