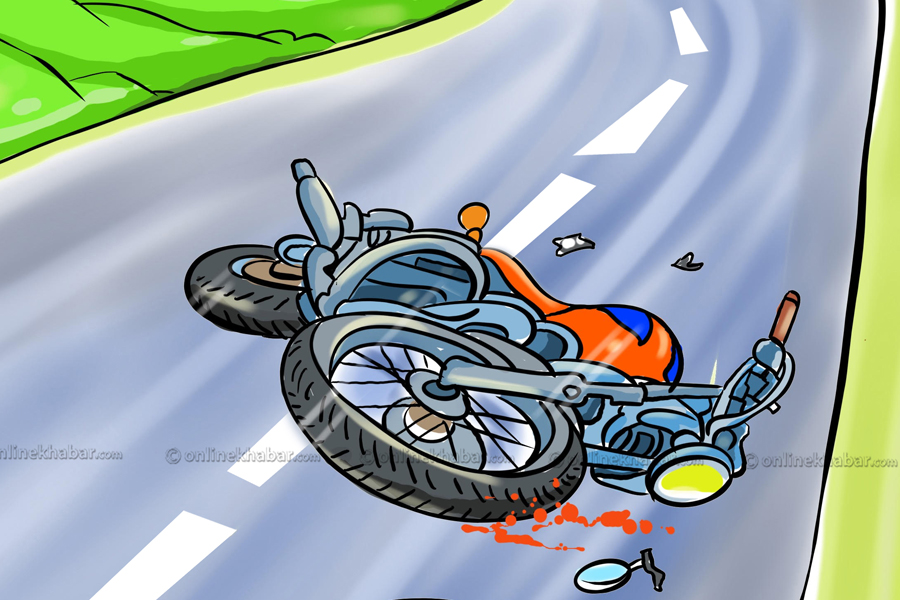 Janakpurdham, March 7
Two persons died in a motorbike accident in the Dhanusha district of southeastern Nepal on Monday night.
One of the victims has been identified as Binod Mahato (40), a resident of the Bateshwar rural municipality-1 of the district whereas the second victim is not identified yet.
The motorbike (Province 2-002-03 Pa 7743) heading eastwards along the East-West Highway hit the unidentified man at around 11 pm yesterday in Lalgadh, Mithila municipality-10. Both the bike rider Mahato and the unidentified man survived injuries and were taken to different hospitals.
While Mahato died while being referred to Kathmandu from Janakpur for further treatment, the other man died at the Janakpur Provincial Hospital, informs SI Ishwar Bikram Sah of the Dhalkebar Area Police Office.