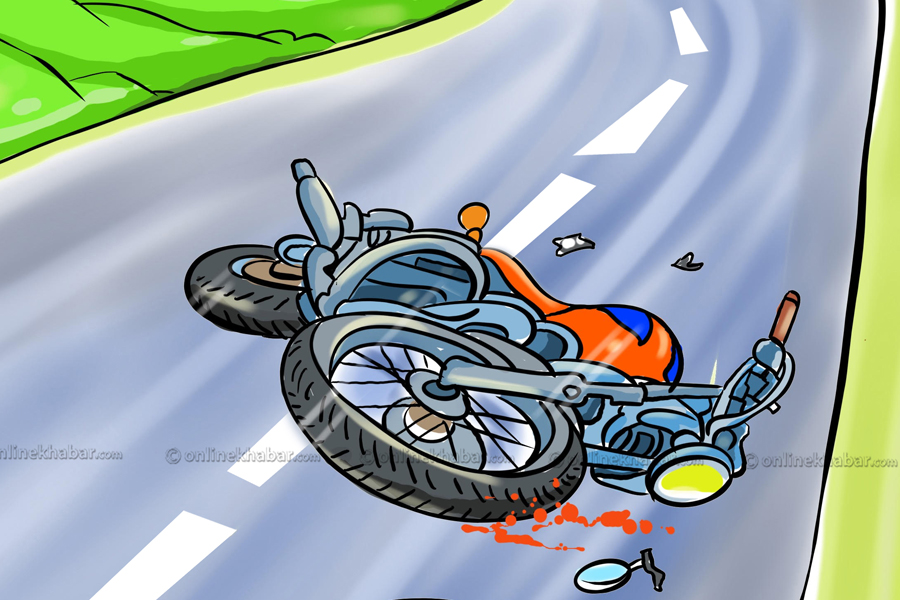 Kaski, May 23
One person died and another got injured in a motorbike accident in Pokhara of the Kaski district in the wee hours of Tuesday.
The two-wheeler (Ga 24 Pa 310) hit a roadside electricity pole at Khaharechok of the Gandaki provincial capital on its way to Gaihrako Chautara from Hallan Chok at around 1:15 am today, according to the police.
The victim has been identified as Saphal Khatiwada (18), a resident of Kapan in Kathmandu. Seriously injured in the accident, the pillion rider breathed his last while undergoing treatment at the Metro City Hospital.
Meanwhile, the biker Sangam Baniya (17), a resident of Tharpu, Myagde rural municipality-4 of the Tanahun district, has sustained injuries, according to the police. He has injuries on his head and neck.