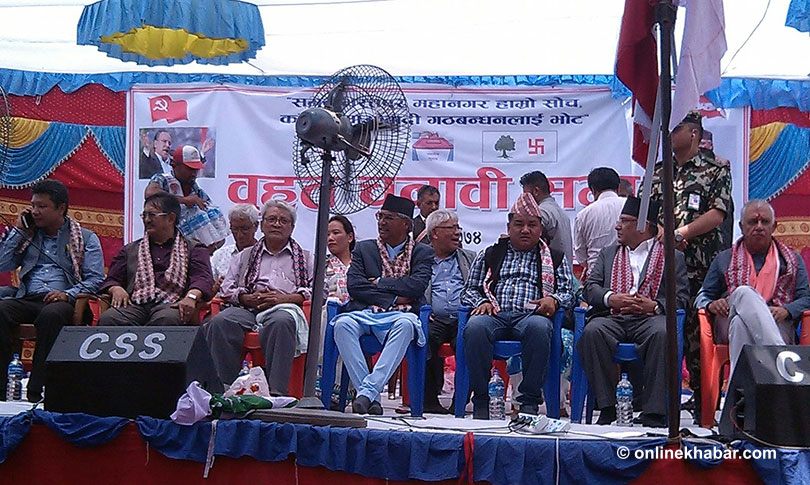 Chitwan, May 11
Nepali Congress President Sher Bahadur Deuba has said the alliance formed between his party and the CPN-Maoist Centre for the upcoming local level elections will survive for long.
Addressing a joint mass meeting of two parties in Bharatpur of Chitwan today, Deuba said Maoist Chairman and Prime Minister Pushpa Kamal Dahal was also for keeping the alliance intact.
"This alliance has a considerable political significant in Nepal," Deuba explained, "Now, we have a coalition government. We can go together for provincial and federal elections also."
Therefore, he urged his cadres, who had apparently expressed dissatisfaction with the party decision to leave the mayoral seat to the Maoists, to respect the party decision and vote accordingly.
He warned that his party could lose in Pokhara Metropolitan City if the party cadres in Bharatpur did not vote for Maoists.
The two parties have partnered up for the two metropolitan cities.
Meanwhile, speaking at the function, PM Dahal said the alliance should win the elections in Bharatpur with a significant margin.