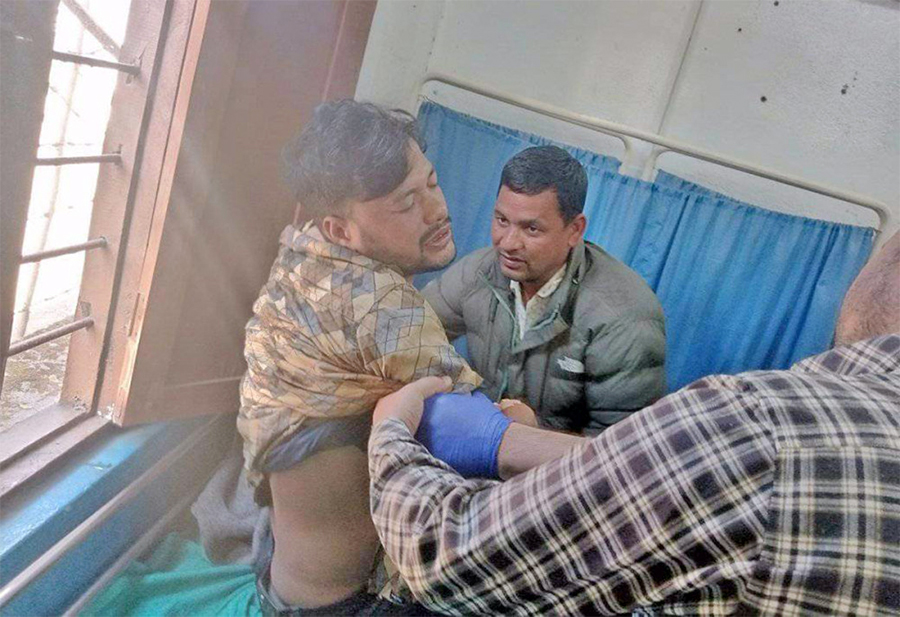 Kathmandu, November 14
Here is another report about pre-election violence in Nepal: a CPN-Maoist Centre cadre has sustained critical injuries in an attack reportedly by the CPN-UML cadres in the Darchula district of far-western Nepal.
Jayabhan Singh Dhami has been taken to Kathmandu-based B&B Hospital for further treatment. He was given primary treatment in Dhangadhi.
Dhami, the chairman of the party's Kathmandu-Darchula liaison committee, was attacked in Khed, Naugad rural municipality-6 of the district, on Sunday. In a video published on social media, a group of over 10 people is seen attacking him.
Prem Singh Dhami, a local Maoist leader, says the attackers are UML cadres including Gore Dhami.
Meanwhile, cadres of the Maoist Centre and other parties in the ruling alliance have obstructed a road in the Dhuligada area of the district, in protest of the attack.
Meanwhile, UML leader Janak Singh Thagunna says a clash ensued after the ruling alliance cadres obstructed a road to the UML's campaigning event.