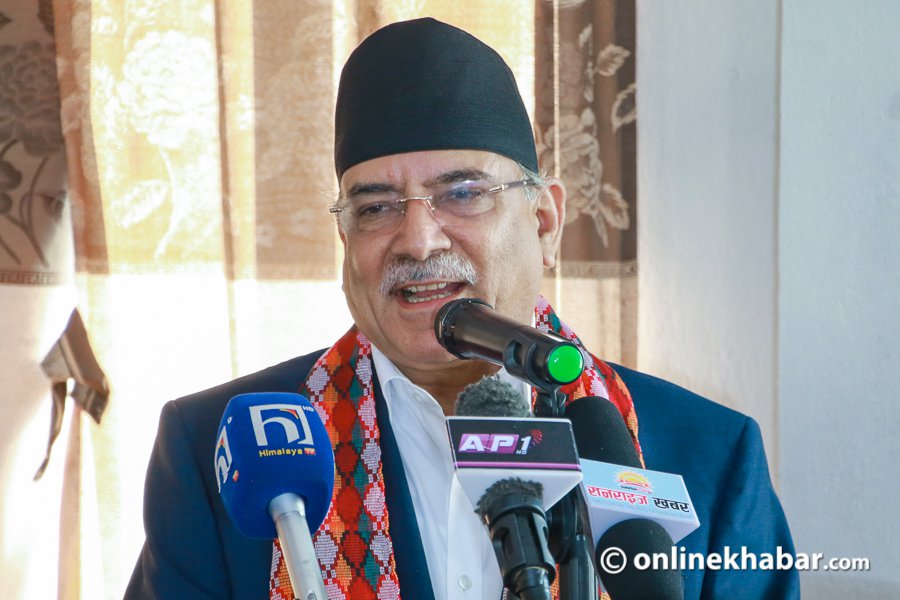 Kathmandu, November 11
Nepal Communist Party chairman Pushpa Kamal Dahal has refuted media reports that claimed the planned Cabinet reshuffle could not happen due to the lack of an agreement between him and another chairman of the party, Prime Minister KP Sharma Oli.
Dahal has reiterated that the Cabinet reshuffle is the PM's prerogative. In a statement issued on Tuesday morning, the leader's secretariat says Dahal has is adamant about this opinion.
Earlier on Monday, the two leaders had held a meeting, reportedly to discuss which ministers would be removed and which other leaders would replace them. However, it could not make any conclusion.
Meanwhile, the party's secretariat meeting has been called for Wednesday. It has been said that the meeting will finalise the issue.