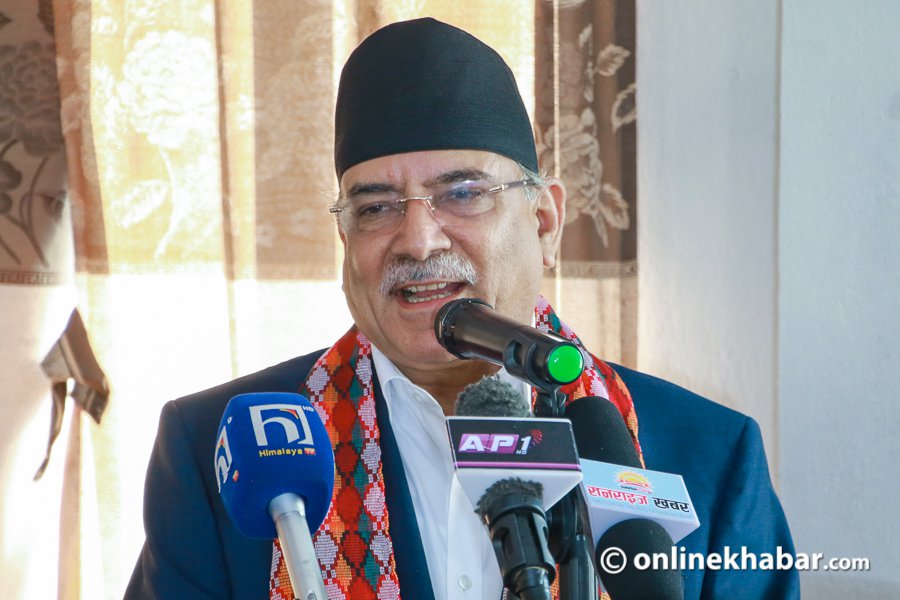 Kathmandu, October 27
The ruling Nepal Communist Party chairman Pushpa Kamal Dahal has appealed to his cadres to defend the government led by the party's other chairman KP Sharma Oli as other forces made efforts to vilify the government.
Speaking at a function organised on the occasion of Nepal Samvat New Year in Kathmandu on Sunday, Dahal said all the cadres should defend the government from their respective positions.
The leader said anti-change forces and people of autocratic nature did not like the unification of the then CPN-Maoist Centre and the CPN-UML, and the current government. "They are trying how the party could be made weak and how the government could be thrown in a bad repute, every day and night," he claimed.
The former prime minister said stability was necessary for the country and the government should be defended for that.