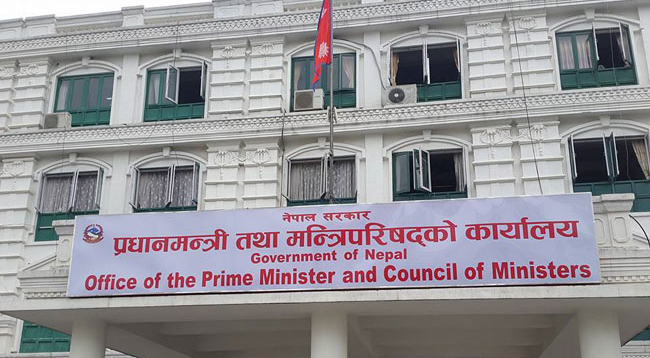 Kathmandu, May 3
Apparently hit hard by the coronavirus outbreak across the world recently, the government of Nepal has decided to halt regular schedules of staff recruitment indefinitely. The government's decision aims at avoiding any financial crisis in the country.
A cabinet meeting held last week made the decision. Following that, Chief Secretary Lok Darshan Regmi has recently sent a letter to the Public Service Commission, responsible for the recruitment of staff, to halt all recruitment procedures, except for emergency cases, till the next notice. The decision will also affect recruitment procedures in security agencies and public service utilities.
Though the letter does not categorically mention the reason for the decision, officials of the concerned agencies say the decision was made as the amount of revenue collected of late is nominal due to the global crisis.
Basanta Adhikari, the spokesperson for the Ministry of Federal Affairs and General Administration, says the decision was made to reduce the amount of recurrent expenditure. "For the next fiscal year, we have a big challenge of adjusting the revenue collection with the amount of expenses. At such time, we thought it would be better not to spend any money on publishing vacancy announcements now."
Meanwhile, the commission's chairperson Umesh Mainali says it will abide by the decision regarding beginning new recruitment schedules, adding, those which have already started, however, cannot be halted indefinitely.