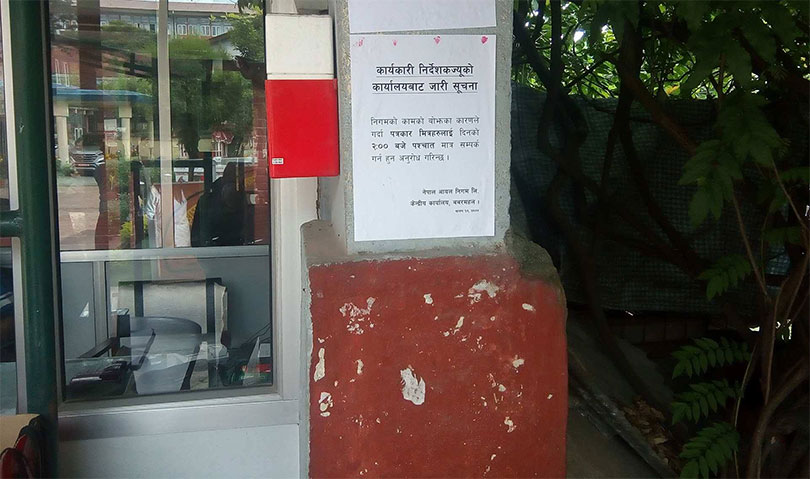 Kathmandu, August 16
Nepal Oil Corporation's Executive Director Gopal Bahadur Khadka has restricted journalists' entry in his office. He has imposed a new rule, according to which journalists cannot enter the NOC central office premises before 2 pm any day.
The restriction follows a number of media reports which claimed Khadka was involved in irregularities in purchasing pieces of land to build petroleum storage facilities in various parts of the country.
Since around one week ago, Khadka's office has pasted a notice at the gate which says journalists are barred from entering the office owing to 'work pressure'.
Further, the reporters have to register their names with the gatekeeper before entering. Other members of the public including traders, however, can freely go to the office anytime during the office hours.
Meanwhile, NOC spokesperson Birendra Goit says he is not aware of the new rule.
The Director's directive has restricted rights of journalists covering the supplies beat to access information freely.