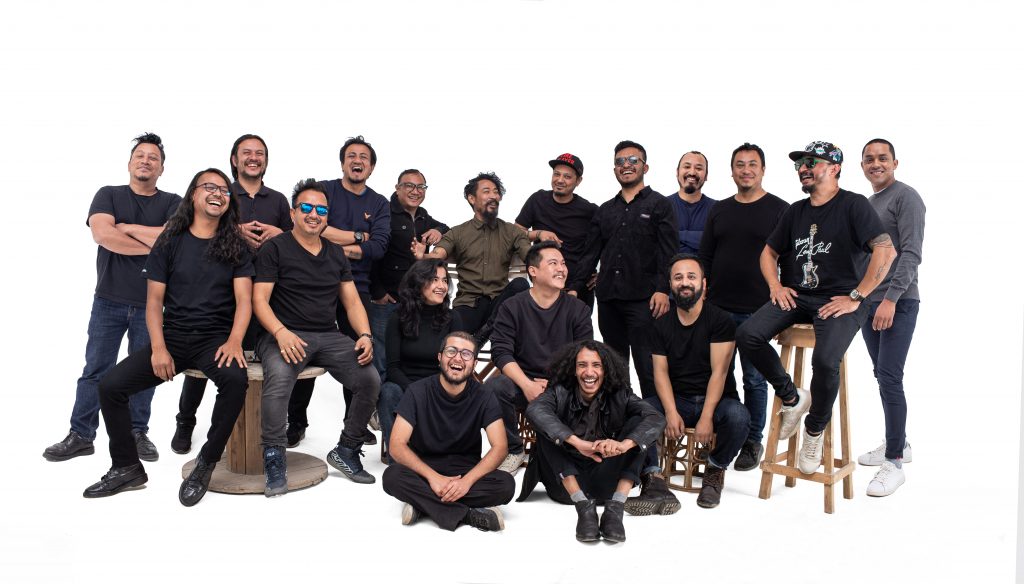 Kathmandu, February 16
Cobweb, one of Nepal's pioneering rock bands, is celebrating its 30th anniversary this year.
To commemorate three decades in the scene, the band is playing a show at Bhandarkhal Garden in Patan Durbar Square on February 22.
The band said 18 other musicians, who are from different generations, backgrounds and genres, will perform with them.
According to Bipin Shrestha, from Munnaz Entertainment, they will be joined by Kutumba, Sunit Kansakar ( Kanta Dab Dab ), Sudhir Acharya (Night Band), Aman Shahi ( Fusion Mantra), Nishant Shakya (Nanashi), Sugeem Shahi (The Apostles), Ashish Gurung ( Resonance of Roots), Rina Giri ( Cover Solution).
The show will feature classics, and fan-favourite hits with a twist of folk-flavour giving fans a chance to hear their favourite numbers from the band, in an all-new arrangement.
Cobweb was formed in 1993 and has been an integral part of the Nepali music scene ever since. The band, at present, consists of Divesh Mulmi, Nilesh Joshi, Siddharth Dhakwa, Sanjay Aryal and Sujan Tandukar- all recognized for their unique sound and style.
Cobweb has released eight albums and more than sixty songs, earned several awards, and performed in some of the biggest venues in the world.
Tickets for the show can be found on the Khalti app.