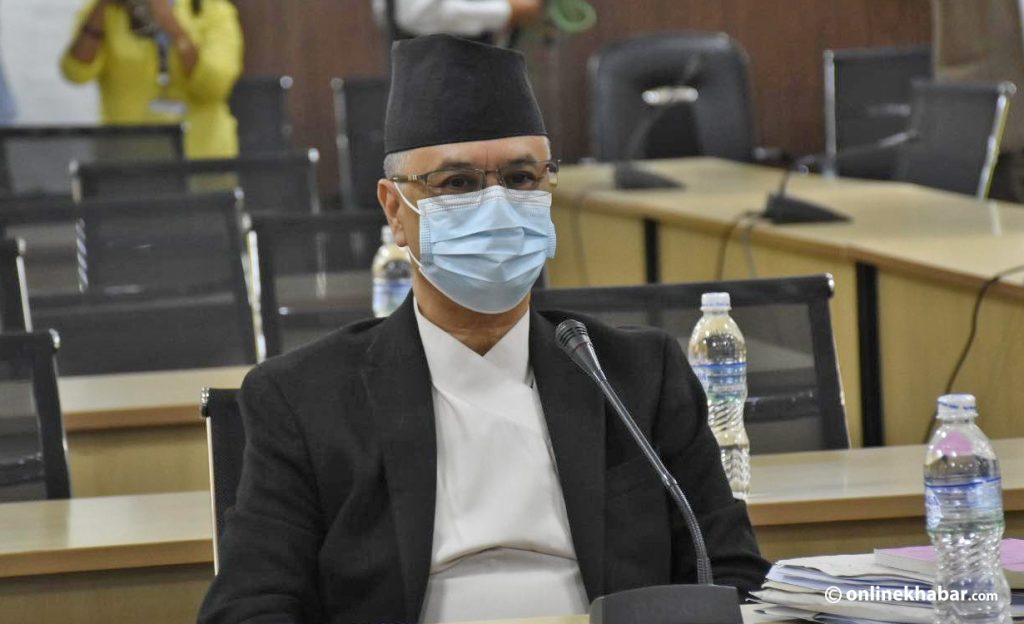 Kathmandu, September 11
Suspended Chief Justice Cholendra Shamsher Rana has praised former prime minister KP Sharma Oli and his finance minister Bishnu Paudel, adding they helped him proceed with the Supreme Court's new building construction.
The deal, however, is shrouded in controversy as investigating agencies have suspected corruption.
Suspecting corruption in the deal, various agencies including the Commission for the Investigation of Abuse of Authority (CIAA) are looking into the case. Rana has been named as a key person behind the deal.
Whereas it was an administrative issue to be dealt with by the apex court registrar, Rana was directly involved in the case.
In his statement with the parliament's impeachment recommendation committee that is considering an impeachment motion against him, Rana said he moved forward with the deal as the then prime minister and the finance minister supported him.
"The then prime minister (KP Sharma Oli) and finance minister (Bishnu Paudel) have helped me. The then finance minister is here," he said.
*Corrected and updated