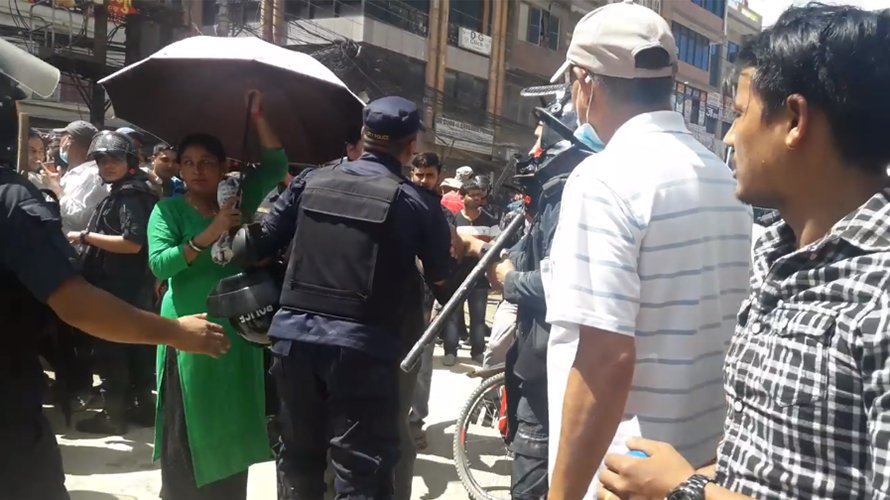 Kathmandu, August 6
Locals of Chabahil-Chuchchepati area in Kathmandu obstructed the road section on Tuesday morning demanding that the authorities blacktop the road immediately.
The road is in poor condition for a past few months and rainfall adds to the woes as potholes on the bumpy road spread mud around.
Stopping all the vehicles on the road for a few hours, the locals also demanded that the authorities construct a new sewage system in the area.
Meanwhile, immediately after the protest, the authorities and the locals made an agreement at Kathmandu Metropolitan City ward 7 office today.
As per the agreement, the government will begin works to improve the sewage system and the road will be blacktopped after the monsoon is over, according to DSP Naresh Chand of Metropolitan Police Circle, Bauddha.
Locals of Bauddha and Jorpati had also staged a similar protest in May. The road was blacktopped a few days after that.