Kathmandu, June 5
Minister for Culture, Tourism and Civil Aviation, Ananda Prasad Pokharel, said on Sunday that carbon emission from western countries has been affecting Nepal greatly. Minister Poudel said this at the launch of Kanoon, a journal, coinciding with the World Environment Day.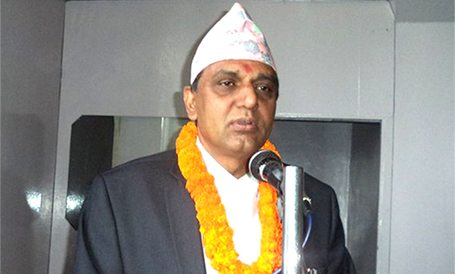 The world is under threat due to climate change, he said, stressing the need to give continuity to the environment conservation campaign. Pokharel said government and non-government sectors should work together on the pollution control front.
On the occasion, Justice Ananda Mohan Bhattarai said healthy environment is very important for public health. He asked government and other stakeholders to abide by court rulings on environment conservation.
Sumitra Amatya, member of the National Planning Commission, called on Nepal's political parties to work together on nature conservation front for the sake of public health.
Rudra Singh Tamang, CEO of Kathmandu Metropolitan City, talked of plans to remove hoarding boards as per a Supreme Court order. Advocate Padam Bahadur Shrestha noted that pamphlets, films' posters and hoarding boards have affected the beauty of the city.