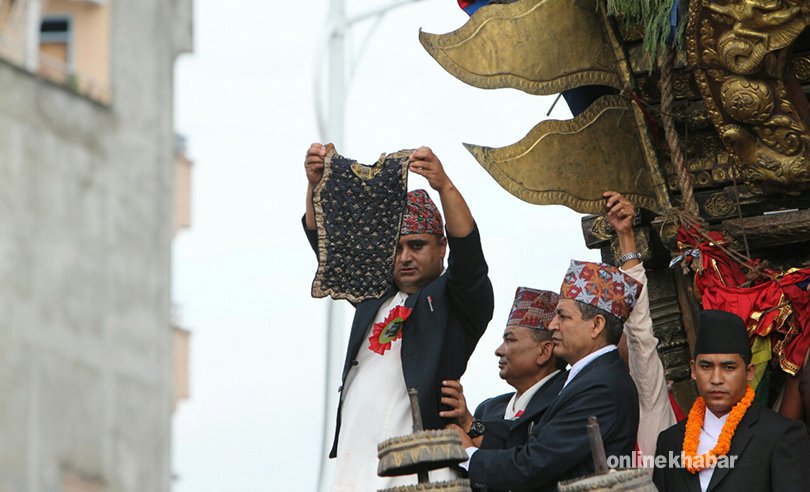 Kathmandu, May 24
The government has declared a public holiday in the Kathmandu valley on Thursday on the occasion of the Bhoto Dekhaune Jatra festival.
A notice issued by the Ministry of Home Affairs spokesperson Jitendra Basnet says the holiday would be observed in the Kathmandu, Bhaktapur and Lalitpur districts.
To observe the festival tomorrow, an ornamented bhoto (vest) of Machhindranath will be displayed before the public and other dignitaries, which is believed to bring good luck to all. President Ram Chandra Paudel will also attend the event to be held in Jawalakhel of Lalitpur.
Know more about the myth behind this interesting festival here.