Bethanchok, a hilltop situated on the southern hills of Kavrepalanchok, is not so far from Kathmandu. The scenic spot can be reached with a short trek from the city. However, for us, circumstances were not right or appropriate to plan for travelling to Bethanchok.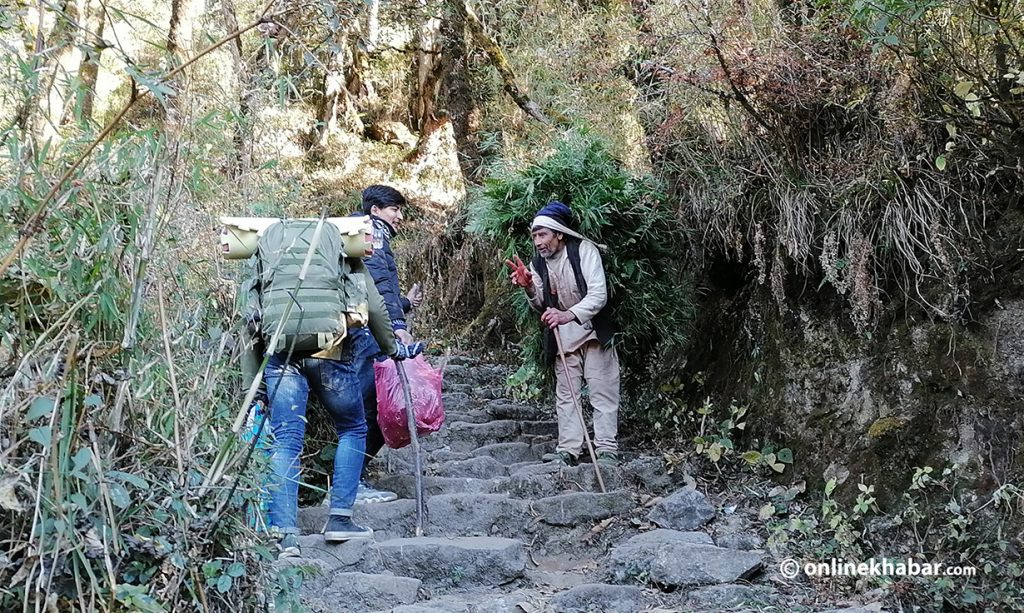 But, still, the desire to escape from the hustle and bustle of Kathmandu and wander in the open space was suppressed deep down in our hearts. Once, it was proposed to go to Bethanchok during a talk with friends. The friends unanimously approved the proposal. Then, we were ready to leave Kathmandu for Bethanchok.
However, the journey to Bethanchok was not as smooth and easy as we had thought. We had to suffer a lot to reach the hilltop. Throughout the journey, we thought this would be the last trip to Bethanchok, we would not go there again.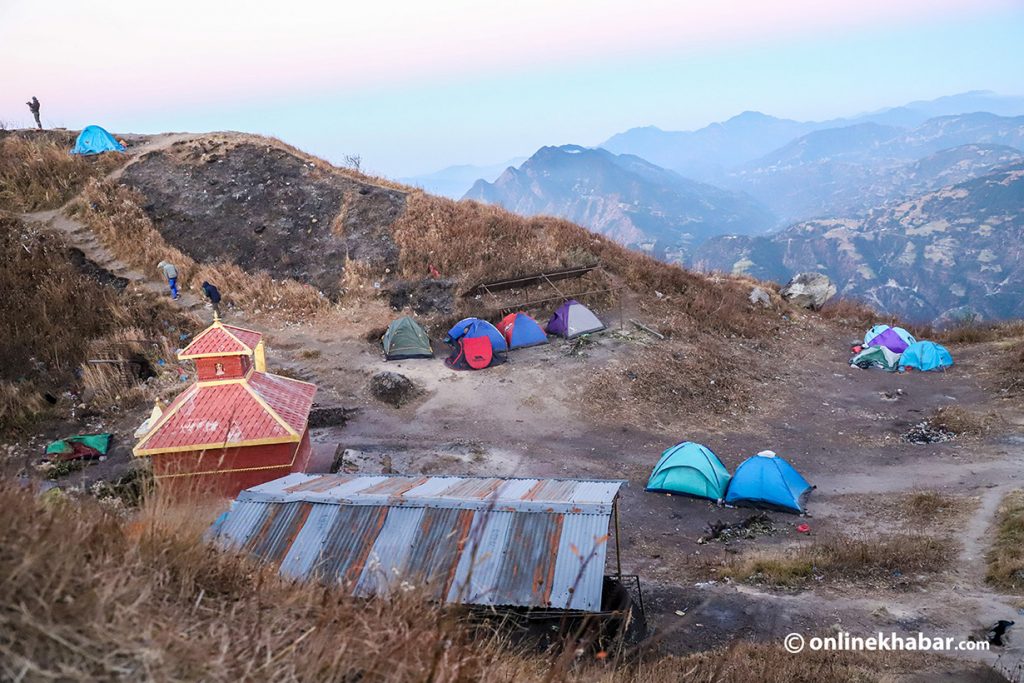 But, when we got to the hilltop, the hardships of the journey suddenly disappeared. Our minds were filled with excitement.
Then, we spent the night there only. As the eastern horizon reddened with the sun, we positioned the lens of our camera in the same direction. Therefore, we did not miss capturing that precious scene on our camera.
Our journey started at Jagati in Bhaktapur. From there, we travelled about 70 kilometres to the place. We travelled on a vehicle to Dhunkharka via Jagati, Banepa, Panauti, and Khopasi. After that, we walked to reach the hilltop.
It took around six hours to reach the hilltop on foot. When we reached Bethanchok, we did not see much as it was almost dark. But, when we saw the view in the morning, we thought that this was the paradise on the earth. From that height, the scenes around or below there were truly mesmerising.
From Bethanchok, located at an altitude of 3,000 metres above the sea level, the mountain range including the world's highest peak Mount Everest can be seen.