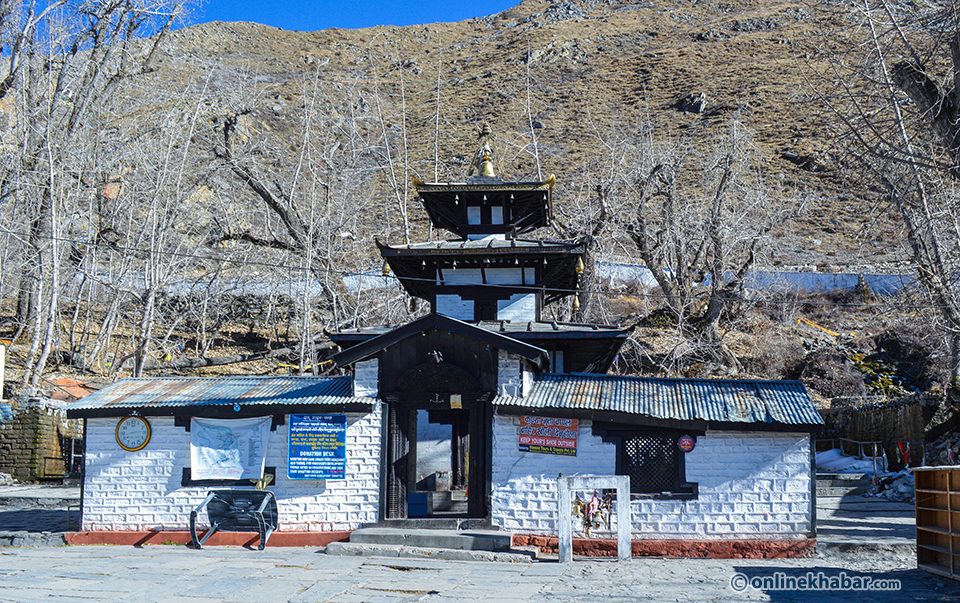 Mustang, November 9
The number of tourists going to Muktinath in Mustang is increasing over the past month.
As autumn is the best season to travel to the land beyond the mountains, the place is full of domestic and foreign tourists. The place is home to Muktinath Temple, a revered pilgrimage for Hindu and Buddhist pilgrims.
The number of tourists entering Nepal has risen significantly in 2022 as nearly 500,000 tourists have entered Nepal.
Most of the tourists are from India as almost 80 per cent of the hotels are occupied currently, say hotel operators.
"Nepali and Indian pilgrims coming has meant the hotels are full," says Sujan Tulachan from Eric Inn Hotel.
Tulachan says this is good news for the hotels that have not had many tourists since the coronavirus pandemic.
Other areas like Jomsom, Kagbeni and Marpha are also full of tourists. Muktinath is the gateway to Lo Manthang in Upper Mustang.