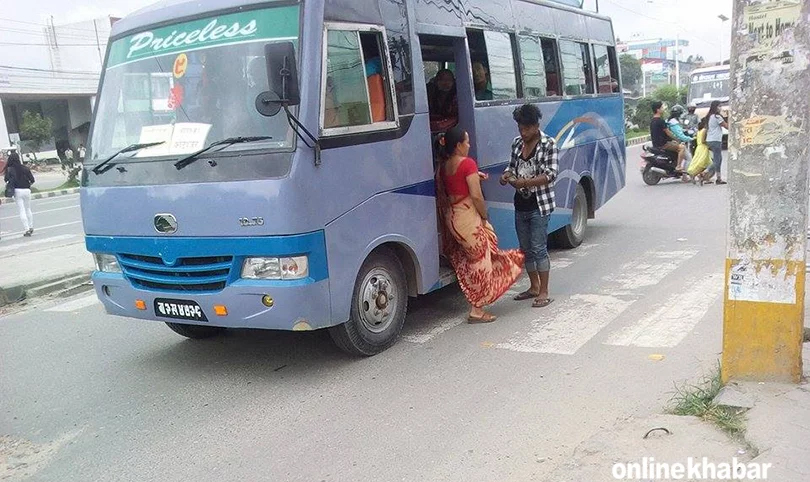 Kathmandu, May 25
Public transport fares have come down in the Bagmati province which also includes the Kathmandu valley.
Shankar Raj Pathak, the spokesperson at the provincial Ministry of Transport, says the fares of public vehicles in the Kathmandu valley have come down by 5.9 per cent.
According to him, the lowest fare in the capital until now was Rs 18, but it has now come down to Rs 17.
For the rest of the province, the decrease rate has been fixed at 4.18 per cent. The fare of load-carrying vehicles has come down by 5.69 per cent.
Pathak says the public transport fares have been reduced due to a recent reduction in diesel prices.