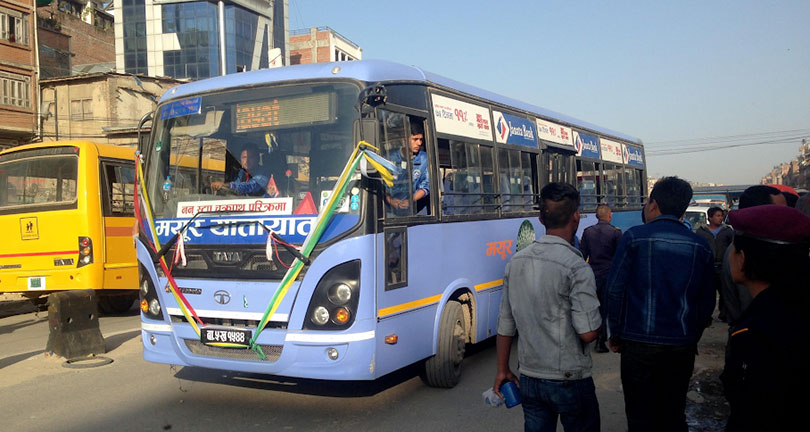 Kathmandu, July 13
Amid various organisations of public transport entrepreneurs refusing to restart their buses after four months of the lockdown putting forth various demands, a public transport company has begun its service in Kathmandu.
Mayur Yatayat, which had earned popularity while standing against the organisations' 'syndicate' in public transport management in 2018, has resumed the service on Kathmandu Ring Road, Kathmandu-Dhulikhel, and Kathmandu-Panauti routes.
The company's chairperson Mohan Shrestha says the company has resumed operation with all provisions of safety against coronavirus spread as directed by the government.
As of Monday, only six buses are in operation, but over 20 will come onto the road in the next two days as necessary repairing is ongoing for them, according to him. Though the company has 44 buses in total, all of them will not be operated owing to the low number of passengers, according to him.
The government last week had decided to let public transporters resume their service, further relaxing the lockdown. But, big organisations of the transport entrepreneurs have been saying that they cannot resume unless the government announces some relief plans for them.