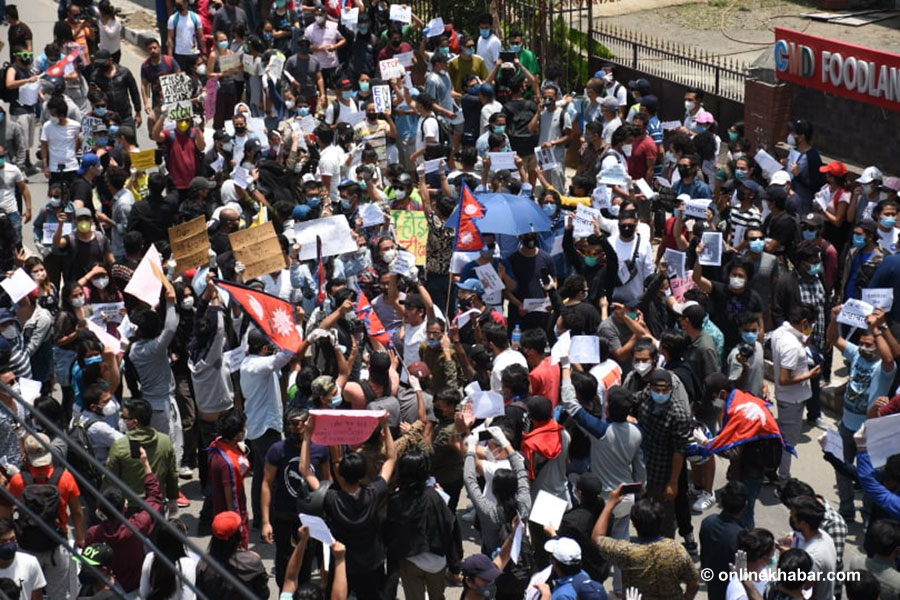 Kathmandu, June 13
The government of Nepal has made public details of expenses it made so far in the country's Covid-19 response.
The government's Covid-19 Crisis Management Committee on Friday had decided to make the expense details public after youth in various parts of the country staged protests arguing the government response involved corruption.
According to the detail, the governments at federal, provincial, and local levels spent Rs 8.391 billion so far. The federal government and its agencies spent Rs 4.105 billion. The agencies to make spending include six ministries; namely: health, defence, home, foreign affairs, tourism and civil aviation, urban development, and education.
Likewise, the seven provincial governments spent Rs 1.304 billion. Of them, Sudurpaschim spent the highest of the amount (Rs 365 million) whereas Province 5 recorded the lowest (Rs 78 million).
Meanwhile, local governments spent Rs 2.985 billion in total.