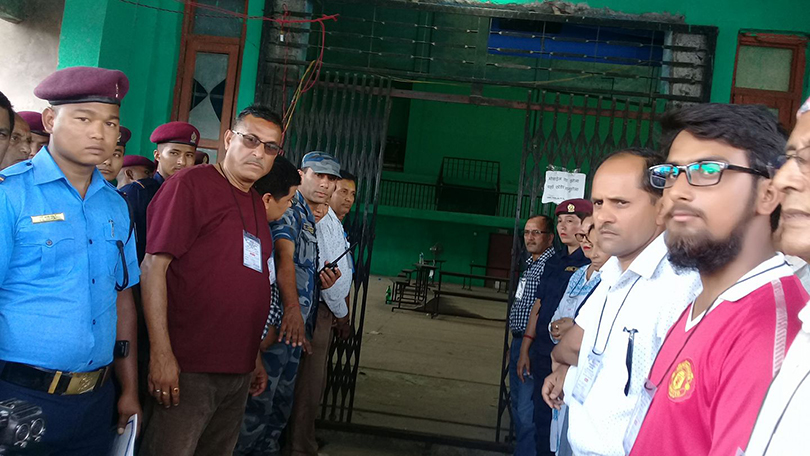 Chitwan, June 1
As many as 90 ballot papers have been found torn in Bharatpur Metropolitan City of Chitwan district.
Some Maoist cadres had reportedly torn the ballot papers while the counting was underway on Sunday night.
The Election Commission on Wednesday had directed election officials to first determine the number of torn ballot papers before deciding the next move in a bid to end the impasse.
Following the directive, the counting was done in the presence of election officials, political party representatives and security officials.
"The 90 ballot papers were found to have been destroyed," Chief Returning Officer Kabi Prasad Neupane says, "I will report this finding to the Election Commission."
According to the deputy mayoral candidate of Nepali Congress, Parvati Shah, those ballot papers cannot be counted.
"A single vote can decide the victory," she says, "Therefore, we should go to re-polling."
The CPN-UML and the CPN-Maoist Centre have been accusing each other for the misconduct.
The counting has been halted indefinitely after the incident.
The Congress-Maoist alliance and the UML were neck and neck in the mayoral competition before the voting was halted.
Meanwhile, two suspects of tearing the ballot papers were released on bail today.
The Chitwan District Court released Madhu Neupane and Dron Siwakoti on a bail of Rs 100,000 each today.
Neupane is the district chairman of CPN-Maoist Centre-affiliated Young Communist League whereas Siwakoti is also a YCL member.
There had been arrested immediately after the incident.