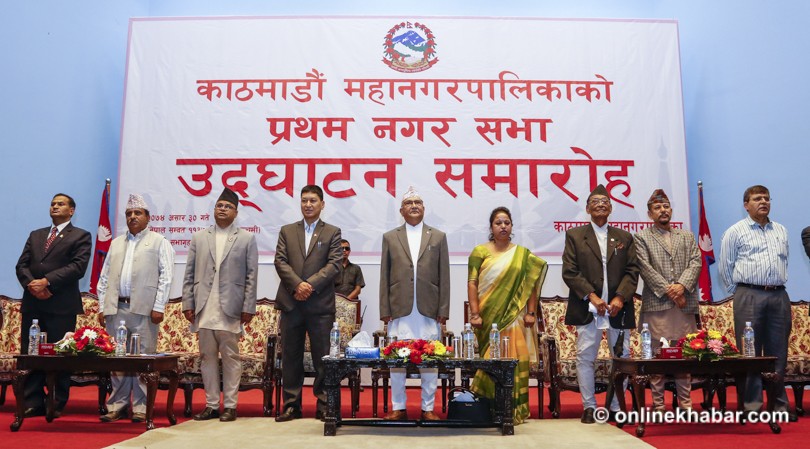 Kathmandu, July 14
Newly elected Mayor Bidya Sundar Shakya has presented his first policy and programmes before the the general assembly of Kathmandu Metropolitan City.
Shakya has proposed many popular projects for the new fiscal year, ranging from the setting up of vertical and underground parking spaces to building 'e-toilets' around the city.
Mayor Shakya says he wants to build the vertical parking facility in New Road and an underground parking lot in Lainchaur, as planned by the city before his election.
Similarly, the Mayor's programme includes building of 50 'e-toilets' around the city. A mobile app is to be launched soon for city officials to hear grievances from the public.
To ease the public transport woes of Kathmanduites, Mayor Shakya has proposed that initial studies be carried out to look into the possibility of building monorail and tram lines in the city.
To promote cycling in the city, the Mayor has proposed that cycle lanes be built on the green belt enveloping the Ring Road. Similar tracks have been proposed on the banks of the Bagmati.