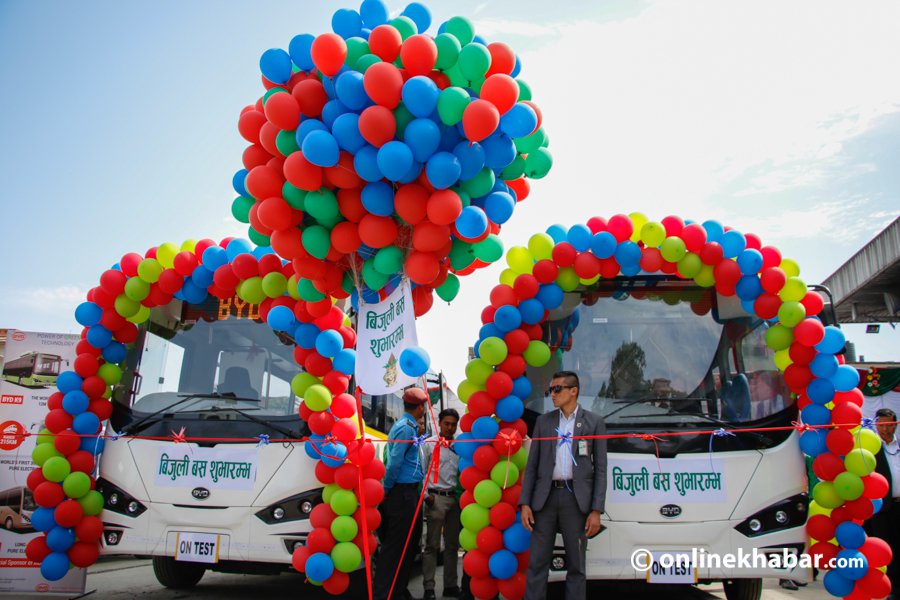 File: Electric buses meant for LumbiniKathmandu, December 31
The government is planning to roll out 300 electric buses in Kathmandu by April next year, Minister for Physical Infrastructure and Transport Raghubir Mahaseth says.
Minister Mahaseth, who was talking to lawmakers from Parliament's Development Committee, said that the new buses will start services in Kathmandu by the Nepali New Year. "The government is planning to roll out electric buses across the country and it plans to start from Kathmandu," said Minister Mahaseth. He added that the government has formed a committee to look into what type of electric buses are suitable for the capital.
The lawmakers asked Minister Mahseth about the charging infrastructure needed for the electric buses as Kathmandu does not have any charging station. The minister, however, did not give a clear answer to the question. Similarly, the lawmakers asked the minister why cabs in Kathmandu were fleecing the public and what the government was doing to prevent bus accidents.