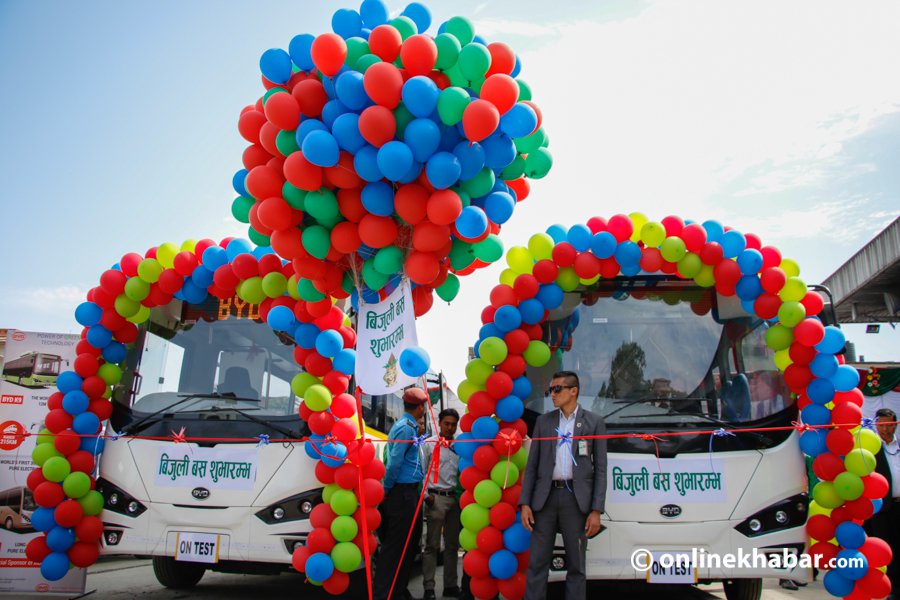 Kathmandu, December 12
Five electric buses that Sajha Yatayat planned to ply Kathmandu roads are gathering dust at its garage for past two months.
In October, Prime Minister KP Sharma Oli had inaugurated the operation of these buses.
Though the Asian Development Bank had given these buses to Lumbini Development Trust to serve pilgrims visiting the birthplace of Lord Buddha, the Sajha Yatayat had convinced the trust to operate them in Kathmandu till the construction of Gautam Buddha International Airport in Bhairahawa will be over.
However, the buses could not operate as Kathmandu does not have any charging station.
The bus manufacturer has said it can prepare a charging station in the capital in next three months.
Sajha's Executive Director Bhusan Tuladhar says the cooperative had borrowed the buses to pilot the operation of electric buses in the capital as it is preparing to import more such buses.
He, however, says the plan will not be executed immediately.