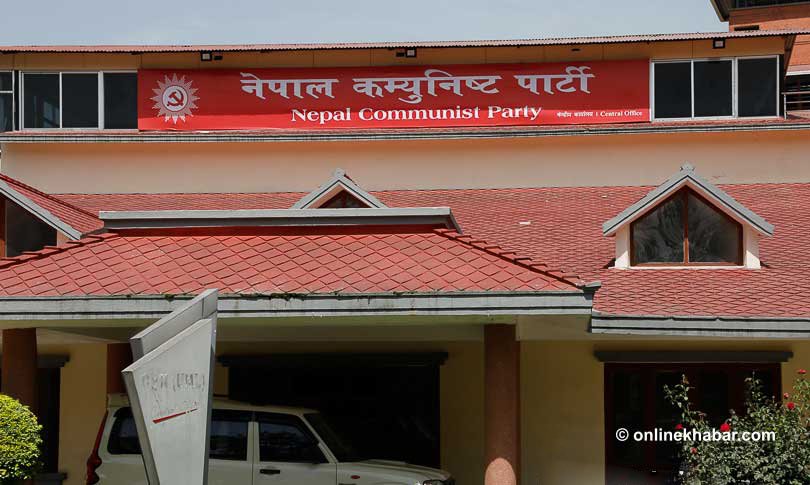 Kathmandu, May 7
As the ruling Nepal Communist Party's secretariat on Wednesday indefinitely postponed the party's scheduled standing committee meeting, 20 of the 44 members of the standing committee held a separate meeting in their bid to press the leadership to conduct the meeting.
Earlier, these 20 leaders had submitted a joint letter to the party leadership demanding the meeting. Also owing to their pressure, the secretariat had called a meeting for today, but it was postponed, apparently, as the party's chairman, Prime Minister KP Sharma Oli, feared protests.
Of late, the majority of the standing committee members are angry with Oli's leadership after he issued two controversial ordinances without consulting the party last month.
"The secretariat postponed the meeting saying it could not finalise the agenda, hence we met today to prepare the agenda," leader Haribol Gajurel, who attended the meeting today, says.