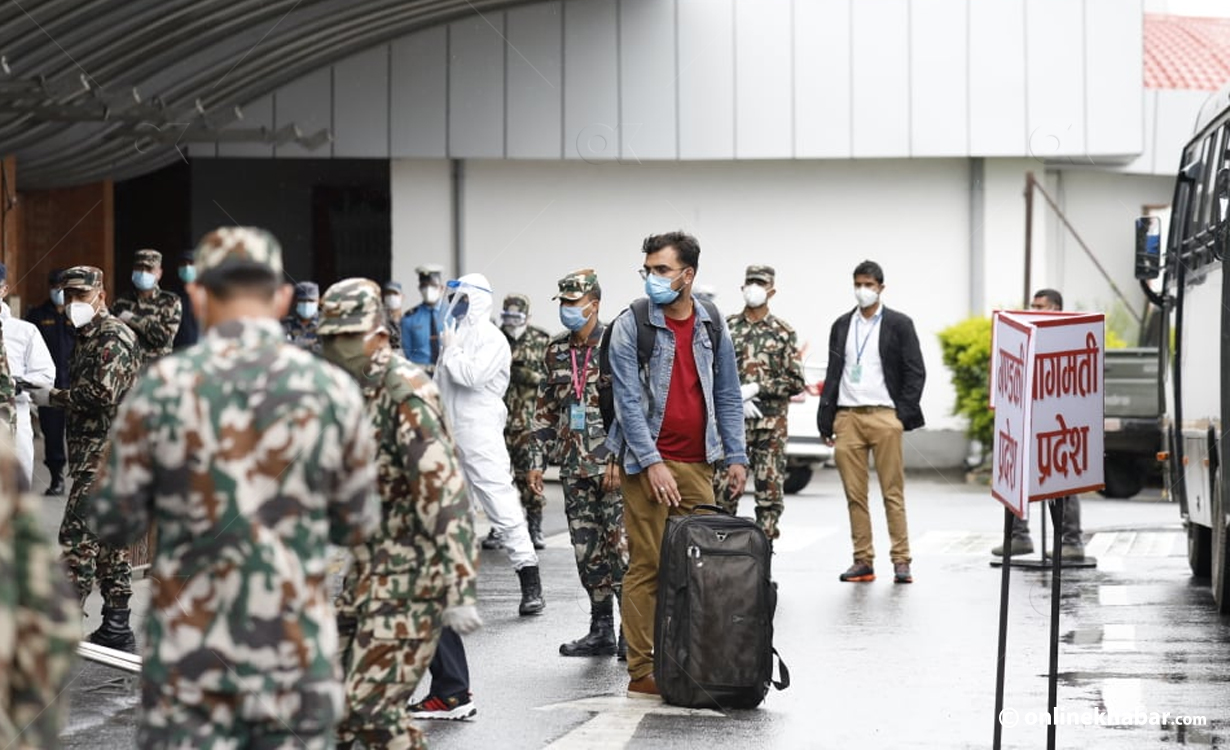 Kathmandu, June 9
Eleven Nepali citizens stranded in Australia due to the Covid-19 crisis are being brought to Nepal on Tuesday evening.
A Nepal Airlines Corporation aircraft is coming to Kathmandu from Australia carrying them. After they arrive in Kathmandu, the Nepal Army will take them to a holding centre in Kathmandu before sending them home after around two weeks.
Two flights will come to Kathmandu from the United Arab Emirates tomorrow, it has been learned. Earlier last Friday, 169 Nepalis had come to Nepal from the UAE.
The government had begun repatriation of its citizens stranded abroad last week.