Major Nepali and English broadsheet dailies published from Kathmandu on Sunday have highlighted a wide range of issues from political, economic and sociocultural spheres. Nepal Oli Corporation's decision to hike the price of petroleum products has received a wide attention from newspaper editors whereas internal issues of the Nepal Communist Party and the Nepal Congress have also been major concerns for them.
Important
Fuel prices go up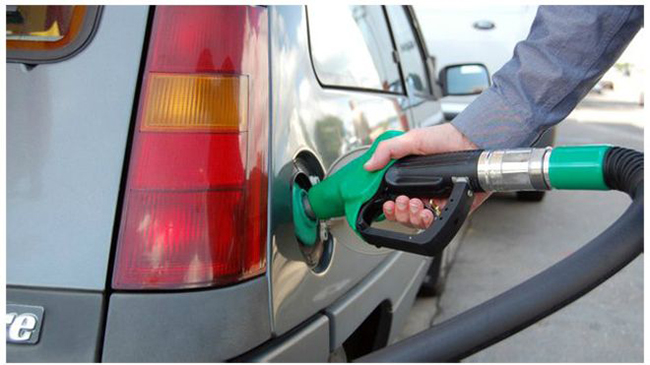 Many newspapers published from Kathmandu on Sunday have published the news about hike in the price of petroleum products as decided by the government-run Nepal Oil Corporation because it is the second hike in the span of two weeks.
According to the new tariff, a litre of petrol will cost Rs 113 whereas a litre of diesel and kerosene will cost Rs 93 from Sunday.
Gorkhapatra quotes NOC spokesperson Birendra Goit says that the new price structure will also keep the fuel distributor monopoly in loss as the fuel price is steadily going up in the international market.
Nagarik says the NOC hiked the price as the new price list obtained from Indian Oil Corporation, which supplies petroleum products to Nepal, has mentioned increased prices as per the international rate.
Nepal-India EPG's last meeting in June last week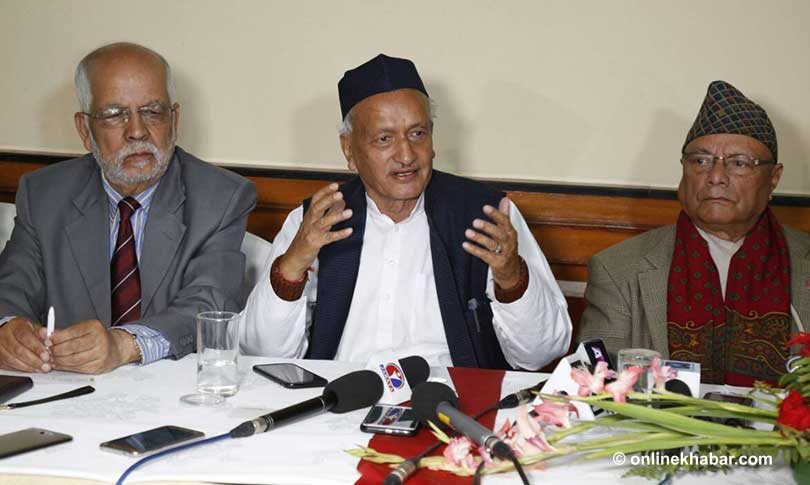 The meeting of Nepal-India Eminent Persons Group will be held on June 29 and 30 in Kathmandu to discuss replacing the 1950 Peace and Friendship Treaty and other issues related to open border, according to Naya Patrika. India had proposed to hold the meeting on the date.
Ignored
CIAA's slow pace mars corruption probe
Commission for the Investigation of Abuse of Authority (CIAA) has failed to carry out investigations into major corruption scams at present. The anti-corruption body has not filed any big corruption charges and failed to catch any big fish, reports Republica.
Staff crunch affecting justice delivery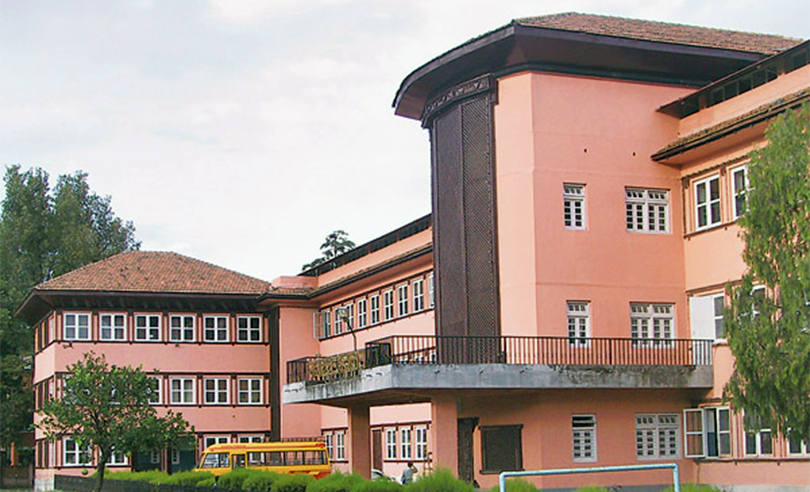 Shortage of staff at the Supreme Court among other courts of the country has affected the delivery of justice to general public, according to Annapurna Post lead story. Verdict of cases are pending for two years and the Court has failed its target to settle 60 per cent cases by now, according to the report.
As per the constitutional provision, the judicial system will remain centralised despite the country adopting federal system.
New law sought to govern sentence pardon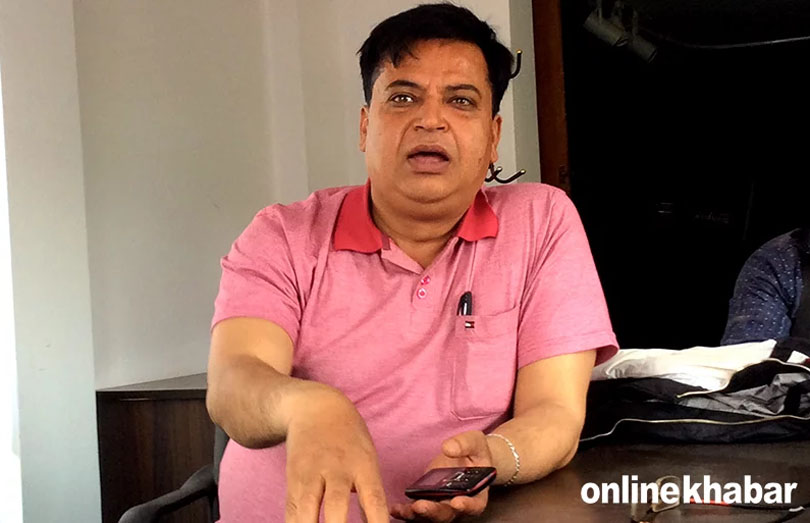 In the wake of pardon handed down to murder convict Maoist leader Bal Krishna Dhungel, the lead story of The Himalayan Times reads that experts have said a new law must be sought to govern the process to pardon, waiver, suspension and communication of prisoners' jail sentence and prevent the political parties from misusing legal loopholes. The Federal Parliament, however, is yet to enact such laws.
Rastrakabi returns home, healthy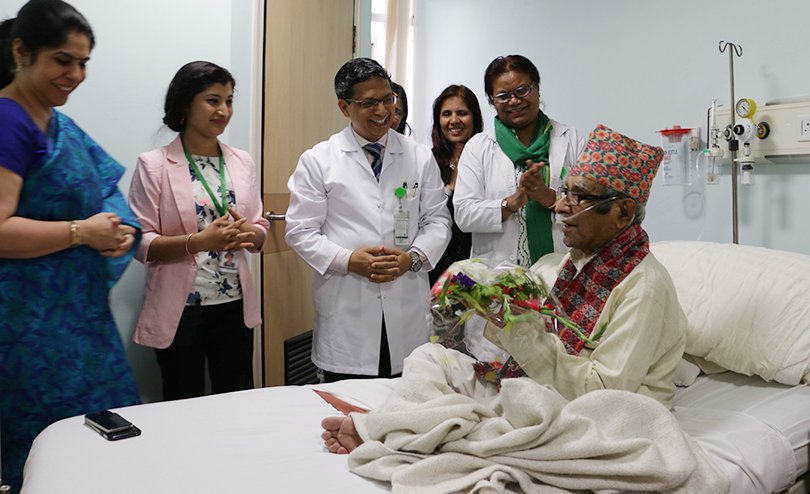 Gorkhapatra says Rastrakabi Madhav Prasad Ghimire has returned home on Saturday after successfully undergoing treatment at New Delhi's Medant Hospital. He will go to the Indian capital around a month later again for a followup checkup, according to the poet's daughter Usha Adhikari.
Ghimire had gone to Delhi around 10 days ago after his internal bleeding did not stop.
Nepali Congress leaders working on ' internal unity'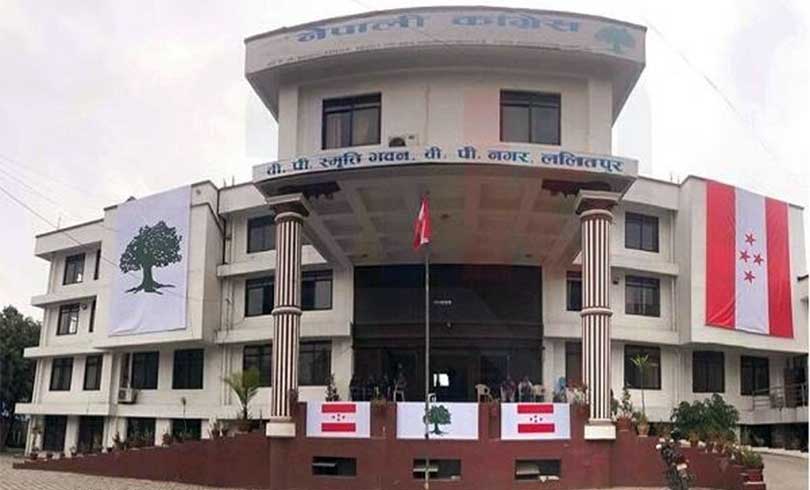 Pushed into the status of a small main opposition following the historically humiliating defeat in recent parliamentary and provincial elections, the Nepali Congress is looking forward to strengthening its internal unity, Rajdhani reports in a three-column story. Now, the party is planning to make it strong again by mobilising its organisational mechanisms and cadres, according to the report.
Meanwhile, the party is also planning to amend its charter through a mahasamiti meeting whereas a meeting of the party's district presidents has been called to take stock of ground level situation.
Number of reconstruction grant recipients goes up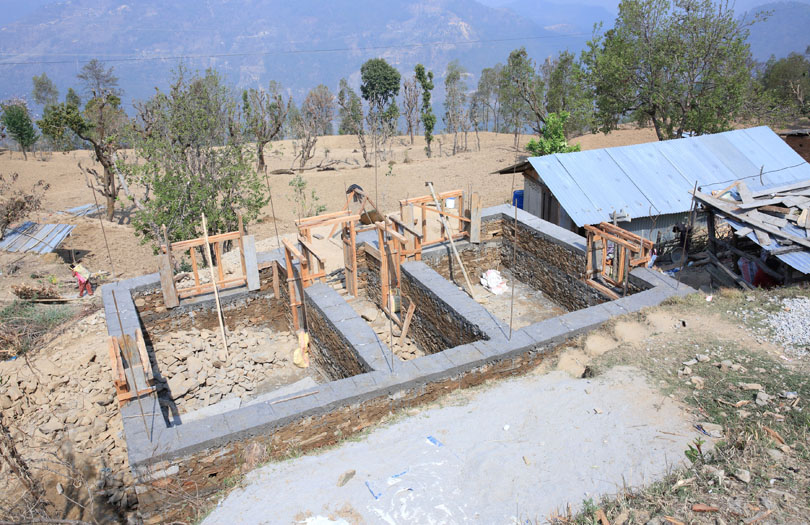 The National Reconstruction Authority has found that the number of people verified to receive post-earthquake reconstruction grant has gone up as the Authority conducted a survey in 13 local units of quake-affected districts again, according to Gorkhapatra.
The number of recipients has increased by 2,078 whereas the number of families wish for retrofitting has been found just 263 in these areas, according to the report.
Interesting
Nepal will witness early monsoon this year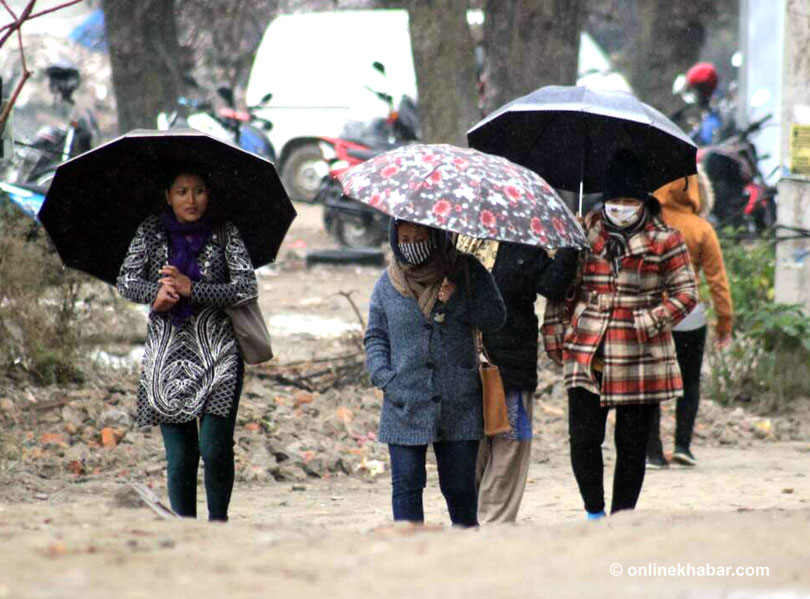 Nepal will witness the monsoon rains quite earlier than past years this time, according to reports in Nepal Samacharpatra and Rajdhani. In general, the rains begin in Nepal around June 10, but this time it will be quite early it will begin within next few days, Nepal Samacharpatra informs.
Meanwhile, with an aim to prevent hundreds of people from rain-related disasters, the government has come up with Monsoon Emergency Work Plan 2018. The government has started works for minimising the loss of lives and property. The work plan also outlines responsibilities and roles of different governmental and non-governmental agencies during and after disasters, the anchor story in The Kathmandu Post reads.
---
Published on June 3rd, Sunday, 2018 10:03 AM
---
Download Onlinekhabar App. Android click here & IOS click here . Keep in touch with us on Facebook, Twitter & YouTube.